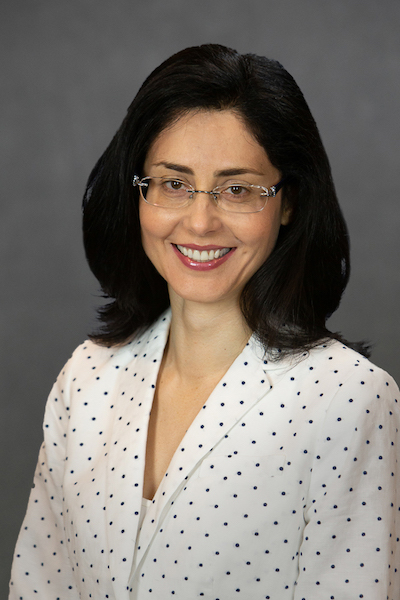 Iryna Bendus, CPA
Senior Associate
Iryna joined the CJBS team in 2017 and currently serves as an associate in the tax department. Her responsibilities lie primarily in the preparation of corporate and individual tax returns and the completion of compilation and tax planning projects. Prior to joining CJBS, Iryna spent one-and-a-half years with S&P Tax Solutions, LTD, performing individual and corporate tax return preparation, bookkeeping, payroll tax return preparation, and work with QuickBooks.
Iryna is a perfectionist, which is certainly an asset in the accounting industry! While she stumbled into a career in accounting somewhat by accident, she has developed a genuine passion for her work. Iryna credits her career success to the strength of her willpower, hard work, and positivity.
Born and raised in Ukraine, Iryna and her family moved to the United States in 2012. She and her husband, Alex, currently reside in Park Ridge, Illinois and together have a daughter, Maria. Iryna enjoys living near Chicago because the city is famous throughout the world and has many places of interest. Her hobbies include healthy cooking and sports.
Personal Notes
Favorite book: Get Smart by Brian Tracy
Favorite quote: "All work and no play makes Jack a dull boy."
Secret talent: Iryna practices yoga.
Education
DeVry University's Keller Graduate School of Management

Masters' degree in Accounting and Financial Management (2015)
Designations
Certified Public Accountant (CPA) – Illinois
Memberships
Illinois CPA Society (ICPAS)
DeVry University Alumni Association
Keller Graduate School of Management Alumni Association