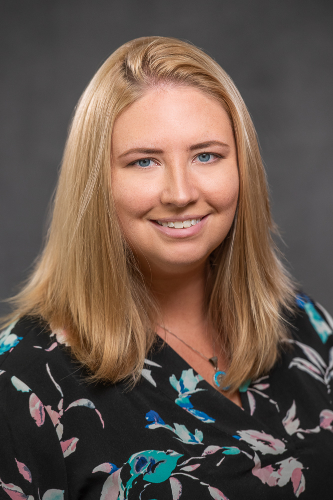 Jessica Marie Wood
Administrative Assistant
Jess joined the CJBS team in 2017 and currently serves as an Administrative Assistant. In addition to communicating with clients, Jess performs myriad administrative tasks for the firm. She prides herself on being helpful and completing her projects in a timely and thorough fashion. Jess understands that even seemingly small administrative assistance could help speed along a mortgage application or the application for an EIN to help them start their new business.
As a diligent and friendly professional, Jess believes that patience is the key to success, which she incorporates in her work, as she believes everyone has their own personal story. Having previously worked as a bartender, and grown up in a large, close-knit extended family, she is a "people person" who deeply values family and relationships. Jess credits her parents with teaching her to live by the golden rule, and values her colleagues at CJBS for supporting her in her working life. Inspired by her high school psychology teacher, she majored in and has a love for the science, which translates to her people-centered approach in her work.
Jess was raised in Northbrook and currently resides in Buffalo Grove with her husband James and their two cats. She enjoys the peaceful area for its greenery and abundance of good restaurants. In her free time, she likes to take family outings, travel, and read.
Personal Notes
Favorite book: Jess loves anything from author Mary Roach, who has a special knack for mixing science and humor in a way that makes learning enjoyable.
Favorite quote: "Sometimes you will never know the value of a moment until it becomes a memory." – Dr. Seuss
Secret talent: Mixology. Jess also plays the piano!
Education
University of Illinois – Chicago