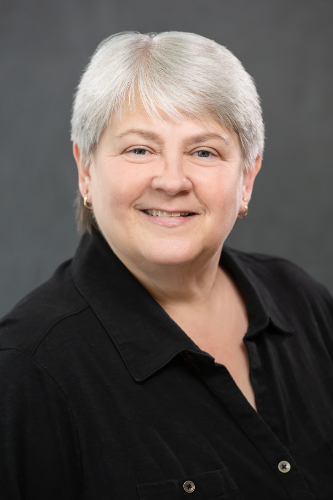 Karin has been a member of the CJBS team since 2017; she currently serves as a bookkeeper. She primarily serves clients in the restaurant industry. Karin's extensive previous experience includes eight years as a para professional with Wolf Weis and Horowitz, 14 years as office manager and bookkeeper for Copier Sales Consultants Inc., and five years as office manager and bookkeeper for Lurvey Landscape Supply.
A loyal professional, Karin's personal philosophy is to service each client responsibly. She was inspired to pursue a career in bookkeeping by her love for numbers, and she credits her career success to her good work ethic. Her grandparents and parents—who were not native to the US—made their own success, building a good life for themselves and their families from nothing, and instilling their solid work ethic in Karin along the way.
Born in the Ravenswood area of Chicago, Karin currently resides in Palatine. She likes the area for its peace and quiet, and for the easy access it offers to a local forest preserve. In her free time, Karin enjoys spending time with her friends and playing a variety of sports.
Personal Notes
Favorite quote: "It is what it is."
Secret talent: Karin is a self-described reality-TV junky.
Education
Illinois State University

Bachelor of Science in Business Administration and Business Education (1985)