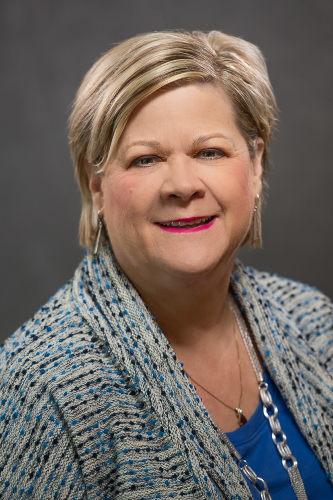 Laura Matthews
Administrative Associate
After becoming familiar with CJBS working as a temp during the 2015 and 2016 tax seasons, Laura joined the team full time in 2018. She currently serves as an administrative assistant in the firm's Tax Department, carrying out tax assembly, scanning, billing, and a variety of other tasks. After spending several decades working in corporate America—most recently in Facilities Management—Laura was looking to change course and discovered a love for administrative work, especially in an accounting firm, which led her to CJBS.
Laura's co-workers consider her to be professional, cooperative, and easy to get along with. Throughout her working life, she has always been respected for her trustworthiness and integrity. Laura believes in continual growth, and strives to never stop learning.
After owning homes in Palatine and Wheeling, Laura recently returned to Glenview, where she now lives with her parents and two poodles, Roxie and Georgi. Her hobbies include reading, crossword puzzles, watching TV, and attending musical theatre. She is a cantor at St. Catherine Laboure, as well as a leading member of the church's Adult Choir. Laura enjoys spending time with her friends and family.
Personal Notes
Favorite Quote: "Growing old is mandatory, but growing up is optional."  – Walt Disney
Favorite Book: It's too hard to pick a favorite book. Some of Laura's favorite authors are Patricia Cornwell, Kathy Reichs, Harlan Coben, Barbara Delinsky and Debbie Macomber.
Education
William Rainey Harper College

Certificate in Retail Merchandise Management