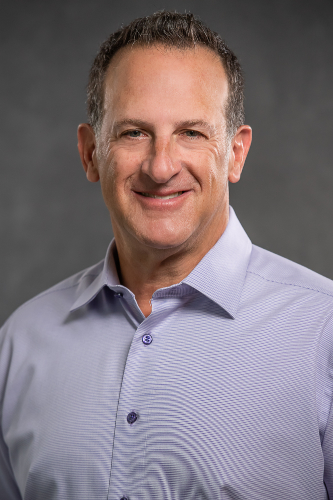 Michael Blitstein, CPA
Senior Member
Since merging his private practice with CJBS in 1996, Michael became one of the firm's leading member. He started his practice at the age of 26, after graduating from Indiana University in 1981, and brought his unique blend of entrepreneurial drive and ambition to CJBS 15 years later. Over the years, Michael has become a long-term trusted tax and accounting partner to many closely-held businesses, specializing in dental and medical industries, real estate, professional athletes/high net worth individuals, and distribution. A transformational leader, Michael is fueled by creativity and leverages opportunities for business development growth through leading the firm's marketing department, talent recruitment, and firm acquisitions and mergers. Additionally, Michael has been a speaker and written about the accounting industry for various organizations.  
Michael believes that the key to healthy client relationships – as well as to helping employees develop – is good listening and communication. He credits his success to his ambition and determination to helping others. Michael takes the time to understand his client's needs before devising a plan to attain their goals and objectives. His holistic approach focuses on creating future strategies, including complex tax planning and business operations, as well as designing customized retirement plans to reduce tax liability and optimize client's future cash flows.  
Raised in Skokie and Evanston, Illinois, Michael currently resides in Northbrook with his wife, Debbie. They have two grown children, a son-in-law, and two grandchildren that he could "go on forever about."  Michael enjoys Northbrook for its suburban feel and proximity to city life.  Outside of the office, Michael is an avid golfer, enjoys spending time with his family, and travels to places like Arizona, enjoying the relaxed atmosphere, sunshine, mountains, and various outdoor activities.
Contact Michael Blitstein
Personal Notes
Favorite book: Born to Run by Bruce Springsteen
Favorite quote: "Tomorrow is promised to no one." – Walter Payton
Secret talent: Played the guitar, and in middle school was part of a boys' band!
Education
Indiana University

Bachelor of Science in Business (1981)
Designations
Certified Public Accountant (CPA) – Illinois
Memberships
American Institute of Certified Public Accountants (AICPA)
Illinois CPA Society (ICPAS)