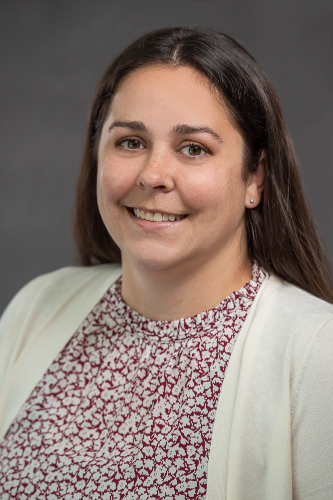 Ashley Lindstrom, CPA
Director
Ashley joined the CJBS team in 2018 via the firm's merger with Oehrlein & Oehrlein, PC. She had been with the merged firm for 11 years. She performs tax work, advises on tax planning, and assists self-employed individuals and startup businesses with understanding their accounting and tax responsibilities. She also performs accounting and financial statement reporting for various clients.
Described as helpful and patient by her teammates, Ashley is a dedicated professional. She strives to offer personalized service to her clients, meeting them at their own level. If a client wants to know more and take ownership, she helps them to do so; however, if a client would prefer not to "deal with any of it," she makes their experience as simple and as hands-off as possible. Raised by parents who owned a small accounting firm, Ashley was always intrigued by the field, and so she chose to pursue it for her career.
Ashley spent her childhood in Des Plaines, Illinois with her parents and one brother. She and her husband, Joshua, currently reside in Lake Villa, an area which they enjoy for its kindness, generosity, and connection. Together they have four children: two daughters (identical twins!), one son and another daughter. Ashley's hobbies include attending church, remaining involved with the Kappa Delta sorority, crafting, and spending time with her family.
Personal Notes
Secret talent: Ashley can complete a rubix cube.
Education
Bradley University

Bachelor of Science
Master of Science in Accounting
Designations
Certified Public Accountant (CPA) – Illinois
Memberships
American Institute of Certified Public Accountants (AICPA)
Illinois CPA Society (ICPAS)