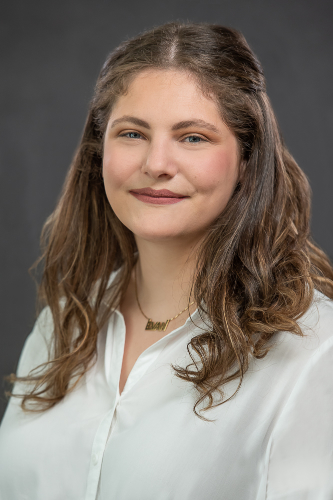 Evan Melissa Davis
Administrative Associate
In August 2020, Evan joined CJBS as an administrative assistant. In her position, she also supports various marketing projects for the firm. Before CJBS, Evan worked as a receptionist at a smaller accounting firm in central Illinois.
After graduating with a degree in Human Development & Family Sciences in 2018, Evan decided to pursue a career in administration. Starting a career in a field she did not go to school for motivated her to apply herself in new ways, since then, she has been applying her degree to facilitate growth in organizational environments. Always willing and eager to learn, Evan brings her tech savvy experience to all of her projects. She also appreciates the fact that in the world of accounting, there is a right and wrong way to do something, which leaves little room for confusion. In her previous experience in customer service, Evan also learned that a smile and a positive attitude go a long way.
Evan currently resides in Chicago, but was raised in the northwest suburbs. She enjoys taking walks by Lake Michigan and going out with friends. Evan is very close with her family and loves spending time with them as well.
Personal Notes
Favorite book: The 'Harry Potter' Series, by JK Rowling
Favorite quote: "I've learned that people will forget what you said, people will forget what you did, but people will never forget how you made them feel." Maya Angelou
Secret talent: After eight years in customer service, specifically in restaurants, Evan developed an enviable ability to listen and communicate clearly, and to understand body language—or 'read the room'—which is a secret talent that serves her well as an administrative assistant.
Education
Illinois State University

B.S in Human Development & Family Sciences (2018)