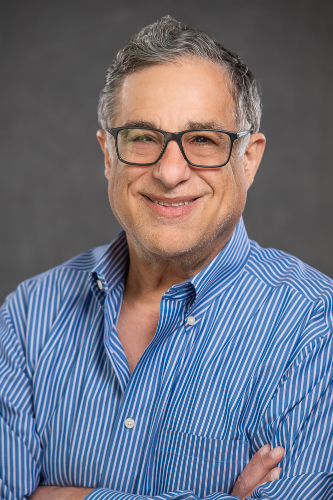 Larry Goldsmith, JD, CPA, MAFF
Principal
Larry has been a member with the firm since 2002. He holds licenses to practice law and accounting. He serves as the director of the firm's financial litigation matters, with extensive experience in bankruptcy, IRS matters and forensic accounting. Larry mentors his CJBS teammates, works with closely held businesses and is a forensic  financial expert in areas of matrimonial and business litigation. Larry formerly served as President of Goldsmith Accounting Group, P.C. from 1988-1996 and was an Equity Member of Kupferberg, Goldberg & Neimark, LLC from 1996-2002.
Larry takes a patient, honest, professional approach, working as an advocate for all of his clients. He attributes his career success to his willingness to listen. He has consistently gone above and beyond in support of his professional community, speaking at a variety of accounting and legal seminars, authoring papers for professional publications, and serving as a trial financial expert.
Larry currently resides in Highland Park, Illinois with his wife. He enjoys the peace and quiet, and his good neighbors. In his free time Larry enjoys working out and writing.
Personal Notes
Favorite book: Larry loves history books because they help establish perspective on the future.
Favorite quote: "The first lie that you tell is the biggest lie."
Secret talent: Larry is an author! He wrote Divorce Chicago Style, published in 2016 and completed writing a novel, which is currently with a literary agent. He is working on a third novel.
Education
University of Illinois

Bachelor of Science in Accounting (1977)

John Marshall Law School
Designations
Certified Public Accountant (CPA) – Illinois
Licensed Attorney at Law (JD)
Master Analyst in Financial Forensics (MAFF)
Memberships
Chicago Bar Association
National Association of Certified Valuation Analysts
American Institute of Certified Public Accountants (AICPA)
Illinois CPA Society (ICPAS)
Illinois Bar Association
S. Tax Court