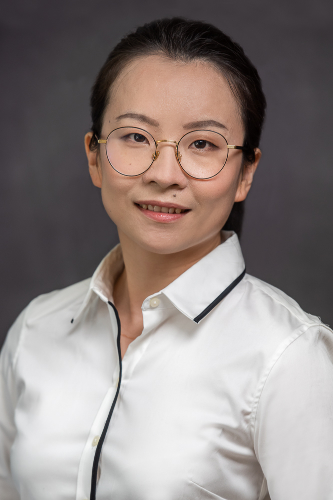 Wenjing "Wendy" Li, CPA
Senior Associate
Wendy joined the CJBS team in 2019 and currently serves as a senior staff accountant. Her specialty lies in tax preparation for individuals and businesses, as well as financial reporting. She works with clients in a variety of industries, including real estate, restaurant, and retail. Prior to joining CJBS, Wendy spent two years with Goins CPA PLLC.
A responsible professional, Wendy is not afraid of challenges and always does her best to learn from whatever situation she is in. She seeks to put her clients first, always do her best work, and keep clients constantly at the front of her mind. Wendy was inspired to pursue a career in accounting by her Accounting 101 and 102 professor, Marci Butterfield. She attributes her career success to a combination of hard work and a good education.
Raised in China, Wendy moved to the United States in 2006. She currently lives in Buffalo Grove, Illinois with her husband. Her favorite things to do in Buffalo Grove are walk around the lake and try different foods. Outside of the office, Wendy's hobbies include cooking, hiking, watching movies, and making new friends.
Personal Notes
Favorite quote: "My mom always said life was like a box of chocolates—you never know what you're gonna get." – Forrest Gump
Little-known fact:  Wendy once drove across the country, traveling from California to North Carolina.
Education
University of Utah

Bachelor's degree (2012)
Master of Accounting (2013)
Designations
Certified Public Accountant (CPA) – California