A Holiday Breakthrough for PPP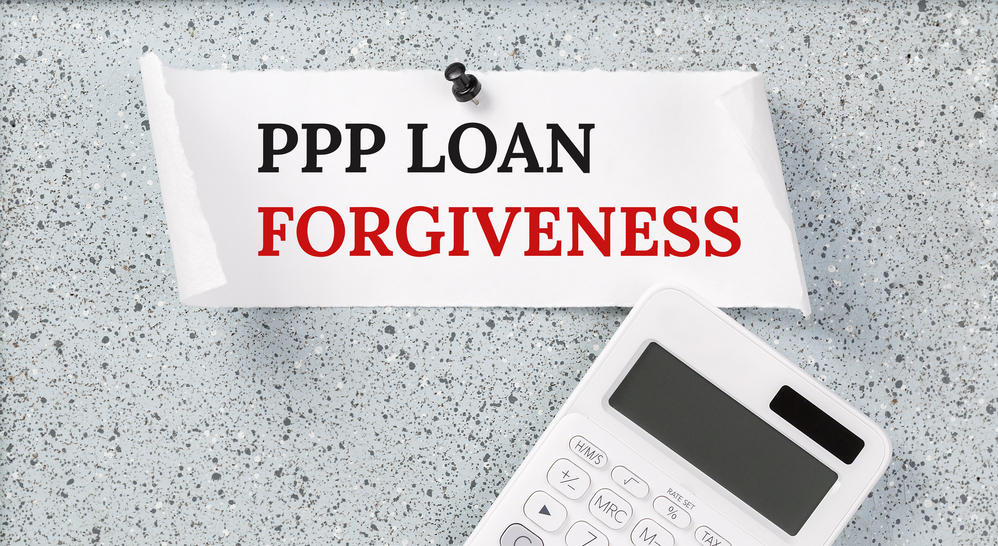 Just in time for the holiday season, there is welcoming news with Congress passing a $900 Billion Covid-19 Relief Bill. This new legislation expands the Paycheck Protection Program (PPP) to include a new round of forgivable loans for small businesses. Even better, this latest round of legislation brings an added benefit: business expenses paid for by PPP loans are now tax deductible. It seems that now you can have your cake and eat it, too!
Since the PPP was launched under the CARES Act earlier this year, we have been warning that borrowers cannot expect business expenses paid for with the proceeds of PPP loans to be tax deductible, which would have amounted to a second stimulus on top of the first. Well, lawmakers have now decided this extra stimulus is warranted, making those expenses tax deductible. Businesses will want to take advantage of this new benefit as they work to recover from what has been a difficult year for everyone.
The bill sets aside a total of $284 billion in aid for small businesses for a new round of loans through the PPP. To be eligible for new loans, firms must have 300 or fewer employees and have sustained a 25% revenue loss in any quarter of 2020. More good news is that those borrowing $150,000 or less will benefit from a simplified process. However, the headline news is surely the tax deductibility of business expenses paid for out of PPP loans.
The bill also includes relief payments for the unemployed, direct stimulus payments to most Americans, funding for vaccine distribution, food assistance, tax breaks and money for education and childcare to include:

$600 direct payments to most Americans
$300 a week in extra unemployment benefits through March
$82 billion for K-12 schools and universities
$69 billion for vaccine development, testing and community health
$25 billion in rental assistance
$15 billion for performance venues
$15 billion in aid for airlines
$14 billion for public transit
$13 billion for food-stamp benefits
$13 billion in aid to farmers and ranchers
$10 billion for childcare 1
We have been working hard to stay on top of legislative changes, especially as the guidance has evolved over the course of the year with PPP. We hope this new legislation creates greater relief for small business owners. As always, we are on standby to answer any further questions you might have, or to assist in any way we can.
Stay safe & healthy,
The CJBS Team
Reference 1 Accounting Today
More News & Insights
On September 28th, the federal government notified federal employees that a shutdown was seemingly imminent. However, on September 30th, the Senate approved a temporary funding bill extending the government's operating budget for an additional 45 days. This has led to many conversations and left a lot of questions in people's minds, most specifically: What does […]
A comprehensive round-up of tax pointers for plant-touching businesses in the cannabis industry from CJBS Senior Partner Matt Bergman, CPA.  Cannabis's federal illegality and stringent regulations for state-legal businesses make taxation in the cannabis industry difficult to navigate–and that's an understatement. CJBS Senior Partner Matt Bergman, CPA, knows these complexities well, having operated in the […]
As we move into September, it's important to keep an eye on the calendar, especially if you filed an extension last spring. As a reminder, here are the upcoming deadlines for extensions: In addition to upcoming deadlines, this month we are inviting you to start thinking about your year-end tax planning strategies and how you […]
Running a business comes with its own inherent list of challenges and rewards. On a daily basis, you are often faced with decision-making opportunities that can affect the future of the company, including current tax liability and financial health. However, there's one decision that impacts the future in more far-reaching ways that is often overlooked […]
If you're a manufacturer, optimizing your business tax credit is key to maintaining good financial health. In general, tax credits are more valuable than tax deductions. Why? Because a credit reduces the company's overall tax liability on a dollar-for-dollar basis, whereas a tax deduction only reduces the business' taxable income. Appropriately using both, of course, […]
Internal controls are procedural safeguards put in place to protect access to financial information and transactions. Setting up internal controls is critical for any business to prevent fraud, but it is even more important for cannabis operators–as the industry is especially susceptible to fraud. We discuss internal controls in detail in this webinar with Partner […]