A Holiday Breakthrough for PPP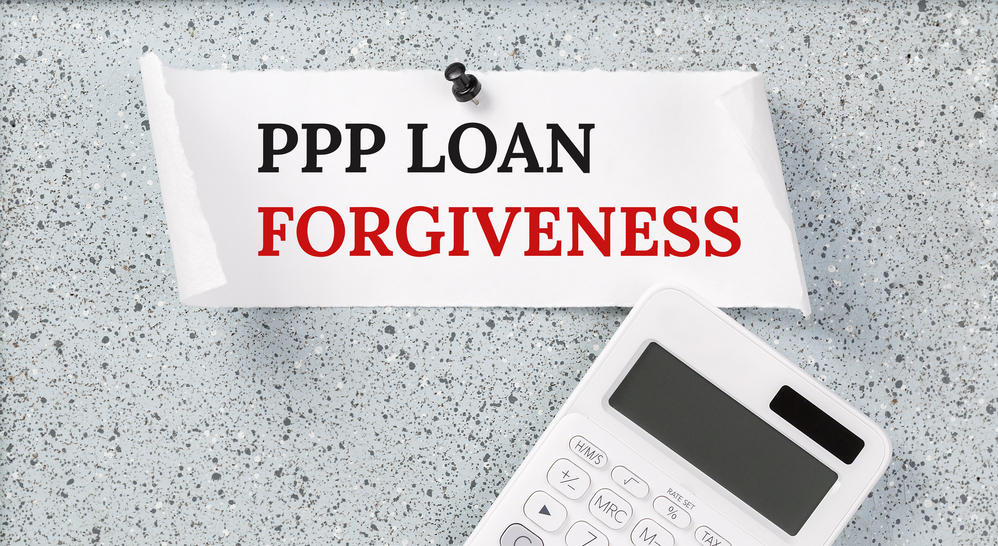 Just in time for the holiday season, there is welcoming news with Congress passing a $900 Billion Covid-19 Relief Bill. This new legislation expands the Paycheck Protection Program (PPP) to include a new round of forgivable loans for small businesses. Even better, this latest round of legislation brings an added benefit: business expenses paid for by PPP loans are now tax deductible. It seems that now you can have your cake and eat it, too!
Since the PPP was launched under the CARES Act earlier this year, we have been warning that borrowers cannot expect business expenses paid for with the proceeds of PPP loans to be tax deductible, which would have amounted to a second stimulus on top of the first. Well, lawmakers have now decided this extra stimulus is warranted, making those expenses tax deductible. Businesses will want to take advantage of this new benefit as they work to recover from what has been a difficult year for everyone.
The bill sets aside a total of $284 billion in aid for small businesses for a new round of loans through the PPP. To be eligible for new loans, firms must have 300 or fewer employees and have sustained a 25% revenue loss in any quarter of 2020. More good news is that those borrowing $150,000 or less will benefit from a simplified process. However, the headline news is surely the tax deductibility of business expenses paid for out of PPP loans.
The bill also includes relief payments for the unemployed, direct stimulus payments to most Americans, funding for vaccine distribution, food assistance, tax breaks and money for education and childcare to include:

$600 direct payments to most Americans
$300 a week in extra unemployment benefits through March
$82 billion for K-12 schools and universities
$69 billion for vaccine development, testing and community health
$25 billion in rental assistance
$15 billion for performance venues
$15 billion in aid for airlines
$14 billion for public transit
$13 billion for food-stamp benefits
$13 billion in aid to farmers and ranchers
$10 billion for childcare 1
We have been working hard to stay on top of legislative changes, especially as the guidance has evolved over the course of the year with PPP. We hope this new legislation creates greater relief for small business owners. As always, we are on standby to answer any further questions you might have, or to assist in any way we can.
Stay safe & healthy,
The CJBS Team
Reference 1 Accounting Today
More News & Insights
Dear Clients & Friends, As we enter the fourth quarter for 2022, it's time to start thinking about year-end tax planning. While we work on finalizing the 2021 extensions that are due by October 15th, we are also starting to schedule our annual year-end meetings with clients to prepare for 2022 taxes. We recommend that […]
Dear Clients & Friends, We can't believe summer is almost over. With September only a few days away, we are hard at work finalizing extended tax returns. If you filed an extension last spring, please reach out to your CJBS team member if you have any questions about your return or extension. All of the […]
On August 16th, the President signed the Inflation Reduction Act of 2022, which is widely seen as a slimmed-down version of the President's Build Back Better agenda. Despite its name, many experts do not believe the bill will have a significant impact on prices, though its original intent is to slow their rapid increase. In addition to some of the […]
Whether you're just starting out in the cannabis industry or are a multi-state operator — and whether you're a cultivator, processor, or dispensary — our experienced cannabis experts tailor solutions to your specific challenges. Learn more from Matthew Bergman, CPA and Senior Partner below.
Reminder: The temporary 100% deduction for eligible business meal expenses remains in effect through December 31, 2022. That means there's still time to benefit from tax-saving opportunities: Hosting office events and holiday parties are two great ways to build relationships with your clients and team while taking advantage of the expanded business meal deduction. Keep […]
Dear Clients & Friends, Summer is here, and we hope you and your family are able to make the most of the season. This month, we have gathered some important updates to ensure tax and other financial issues do not cast a cloud over your summer! For example, if you're traveling overseas, remember you can […]