Best Wishes to Julian Levy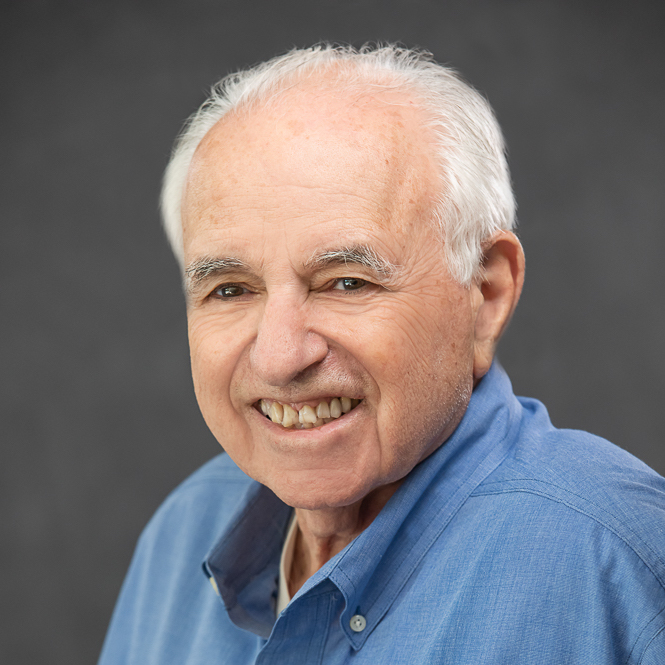 Best wishes to Julian Levy, CPA, who recently retired from CJBS after serving as a principal. Six years ago, Julian merged his practice of over 40 years, Acciari, Levy & Rabyne, LLC, with our firm. He immediately bridged the connection between his longtime clients and CJBS with his friendly demeanor and extensive accounting knowledge.
Throughout his career, Julian maintained meaningful relationships with his clients and colleagues alike. Specializing in business strategies for closely held companies, he embodied the idea that the client always comes first.
Within the office, Julian got to know his colleagues on a personal level and, always the gentleman, made the rounds to wish everyone a goodnight, whether it was tax "crunch time" or just a normal Tuesday.
We're grateful for the strong bonds Julian built, both across CJBS and with his clients. After a long and distinguished career, he's looking forward to spending more time with his wife, two grown daughters, and grandchild. Please join us in wishing him the very best!
The CJBS Team
More News & Insights
A comprehensive round-up of tax pointers for plant-touching businesses in the cannabis industry from CJBS Senior Partner Matt Bergman, CPA.  Cannabis's federal illegality and stringent regulations for state-legal businesses make taxation in the cannabis industry difficult to navigate–and that's an understatement. CJBS Senior Partner Matt Bergman, CPA, knows these complexities well, having operated in the […]
As we move into September, it's important to keep an eye on the calendar, especially if you filed an extension last spring. As a reminder, here are the upcoming deadlines for extensions: In addition to upcoming deadlines, this month we are inviting you to start thinking about your year-end tax planning strategies and how you […]
Running a business comes with its own inherent list of challenges and rewards. On a daily basis, you are often faced with decision-making opportunities that can affect the future of the company, including current tax liability and financial health. However, there's one decision that impacts the future in more far-reaching ways that is often overlooked […]
If you're a manufacturer, optimizing your business tax credit is key to maintaining good financial health. In general, tax credits are more valuable than tax deductions. Why? Because a credit reduces the company's overall tax liability on a dollar-for-dollar basis, whereas a tax deduction only reduces the business' taxable income. Appropriately using both, of course, […]
Internal controls are procedural safeguards put in place to protect access to financial information and transactions. Setting up internal controls is critical for any business to prevent fraud, but it is even more important for cannabis operators–as the industry is especially susceptible to fraud. We discuss internal controls in detail in this webinar with Partner […]
It's hard to believe that summer is almost over. With September around the corner, we are hard at work finalizing extended tax returns. If you filed an extension last spring, please reach out to your CJBS team member with any questions about your return or extension. For your convenience, all the extension deadlines are listed […]