Confirmation on PPP: Expenses Are Non-Deductible Even Before Forgiveness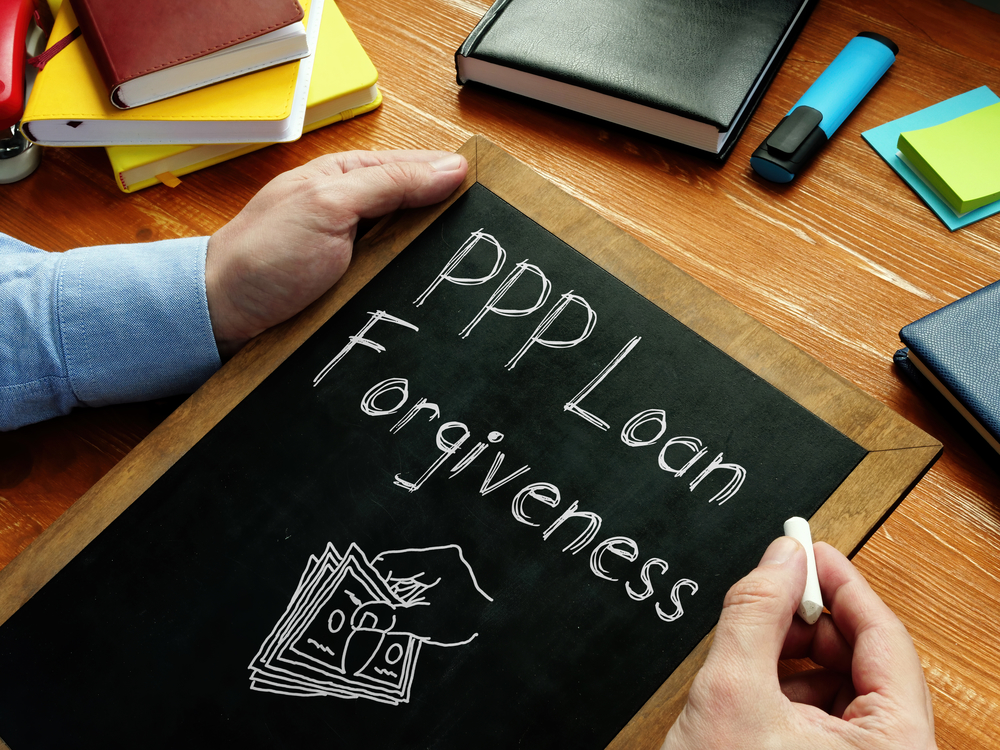 In previous articles, we've emphasized the Internal Revenue Service's (IRS) position when it comes to borrowers as they cannot "have their PPP cake and eat it too." In practical terms, that means if you are expecting a loan to be forgiven, you cannot treat the expenses covered by that loan as tax deductible.
This principle applies even if the loan has not yet been forgiven—or even if you have not yet applied for forgiveness—provided you reasonably believe it will be forgiven. This is confirmed by new guidance issued by the IRS and the Treasury Department to clear up the tax treatment of expenses when a PPP loan has not been forgiven by the end of the year. Effectively, it means there is no advantage to delaying filing for forgiveness, so businesses are advised to do so as soon as possible.
The guidance states explicitly that calendar year taxpayers' expenses covered by PPP loans (and reasonably expected to be forgiven) are non-deductible for year-end 2020, even if the borrower does not apply for or receive confirmation of forgiveness until 2021. Of course, if only part of the loan is forgiven or expected to be forgiven, only that part remains nondeductible.
It is important to note that although this guidance offers clarification, it contradicts the intentions of senior members of Congress, who don't agree that deducting expenses is considered "double dipping." As such, businesses should be aware that there is a slight possibility that Congress will enact a retroactive legislation around this, thereby providing relief to millions of businesses.
Our goal is to help as many businesses as we can during these challenging times. Whether you are an existing client or not, we are here to offer clarification about the rules on PPP forgiveness and the corresponding tax implications, as well as expert advice on how to manage every aspect of the process, including completion of the application, even as the guidance continues to evolve.
If you have any questions, please don't hesitate to contact us.
Stay safe and healthy,
The CJBS team
More News & Insights
Dear Clients & Friends, We've had our first snowfall of the year here in Illinois this week, the air is crisp and it's beginning to feel a lot like the Holiday season. Before we get too caught up in family time, it's a good idea to take some time to take care of a few […]
Dear Clients & Friends, Extended tax season just ended, and we appreciate your trust in us as we strive to provide the best possible service to our clients. You may receive a survey requesting feedback on our services in the next few weeks. We would love to hear from you! Please take the time to […]
Dear Clients & Friends, As we enter the fourth quarter for 2022, it's time to start thinking about year-end tax planning. While we work on finalizing the 2021 extensions that are due by October 15th, we are also starting to schedule our annual year-end meetings with clients to prepare for 2022 taxes. We recommend that […]
Dear Clients & Friends, We can't believe summer is almost over. With September only a few days away, we are hard at work finalizing extended tax returns. If you filed an extension last spring, please reach out to your CJBS team member if you have any questions about your return or extension. All of the […]
On August 16th, the President signed the Inflation Reduction Act of 2022, which is widely seen as a slimmed-down version of the President's Build Back Better agenda. Despite its name, many experts do not believe the bill will have a significant impact on prices, though its original intent is to slow their rapid increase. In addition to some of the […]
Whether you're just starting out in the cannabis industry or are a multi-state operator — and whether you're a cultivator, processor, or dispensary — our experienced cannabis experts tailor solutions to your specific challenges. Learn more from Matthew Bergman, CPA and Senior Partner below.