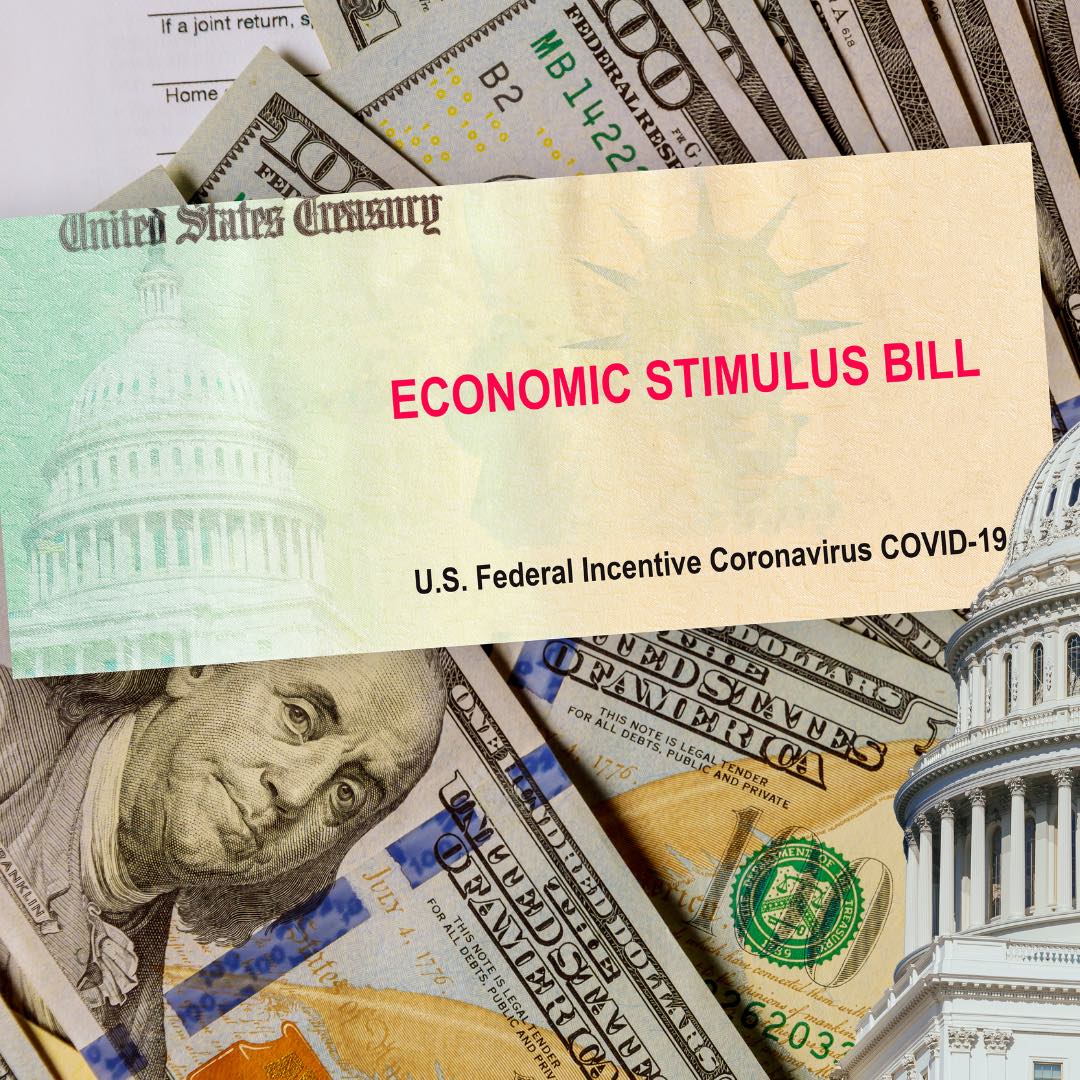 Dear Clients and Friends,
The Treasury Department and IRS have announced that distribution of economic impact payments, made as part of the CARES Act, will begin in the next three weeks and will be distributed automatically, with no action required for most people. However, people who did not file 2018 or 2019 federal income tax returns will need to submit a "simple tax return" to receive the stimulus payment.
The Information Release answers the following questions:
Who is eligible for the economic impact payment? Tax filers with adjusted gross income up to $75,000 for individuals and up to $150,000 for married couples filing joint returns will receive the full payment. For filers with income above those amounts, the payment amount is reduced by $5 for each $100 above the $75,000/$150,000 thresholds. Single filers with income exceeding $99,000 and $198,000 for joint filers with no children are not eligible.
Eligible taxpayers who filed tax returns for either 2019 or 2018 will automatically receive an economic impact payment of up to $1,200 for individuals or $2,400 for married couples. Parents also receive $500 for each qualifying child.
How will the IRS know where to send a payment? The majority of people do not need to take any action to provide IRS with a way to send them their payment. The IRS will calculate and automatically send the economic impact payment to those eligible.
How will the IRS calculate the amount of payment? For people who have already filed their 2019 tax returns, the IRS will use information from those returns to calculate the payment amount. For those who have not yet filed their return for 2019, the IRS will use information from their 2018 tax filing to calculate the payment. The economic impact payment will be deposited directly into the same banking account reflected on the return filed.
What should a recipient do if IRS doesn't have his direct deposit information? In the coming weeks, Treasury plans to develop a web-based portal for individuals to provide their banking information to the IRS online, so that individuals can receive payments immediately as opposed to checks in the mail.
If a potential recipient is not required to file a 2018 or 2019 tax return, can that person still receive a payment? Yes. People who typically do not file a tax return will need to file a "simple tax return" to receive an economic impact payment. Persons who are otherwise not required to file a tax return will not owe tax.
Where can one get more information? The IRS will post all key information on IRS.gov/coronavirus as soon as it becomes available.
Please contact us with any questions you have.
More News & Insights
Dear Clients & Friends, We've had our first snowfall of the year here in Illinois this week, the air is crisp and it's beginning to feel a lot like the Holiday season. Before we get too caught up in family time, it's a good idea to take some time to take care of a few […]
Dear Clients & Friends, Extended tax season just ended, and we appreciate your trust in us as we strive to provide the best possible service to our clients. You may receive a survey requesting feedback on our services in the next few weeks. We would love to hear from you! Please take the time to […]
Dear Clients & Friends, As we enter the fourth quarter for 2022, it's time to start thinking about year-end tax planning. While we work on finalizing the 2021 extensions that are due by October 15th, we are also starting to schedule our annual year-end meetings with clients to prepare for 2022 taxes. We recommend that […]
Dear Clients & Friends, We can't believe summer is almost over. With September only a few days away, we are hard at work finalizing extended tax returns. If you filed an extension last spring, please reach out to your CJBS team member if you have any questions about your return or extension. All of the […]
On August 16th, the President signed the Inflation Reduction Act of 2022, which is widely seen as a slimmed-down version of the President's Build Back Better agenda. Despite its name, many experts do not believe the bill will have a significant impact on prices, though its original intent is to slow their rapid increase. In addition to some of the […]
Whether you're just starting out in the cannabis industry or are a multi-state operator — and whether you're a cultivator, processor, or dispensary — our experienced cannabis experts tailor solutions to your specific challenges. Learn more from Matthew Bergman, CPA and Senior Partner below.