In Times Of Difficulty, There Are Opportunities To Learn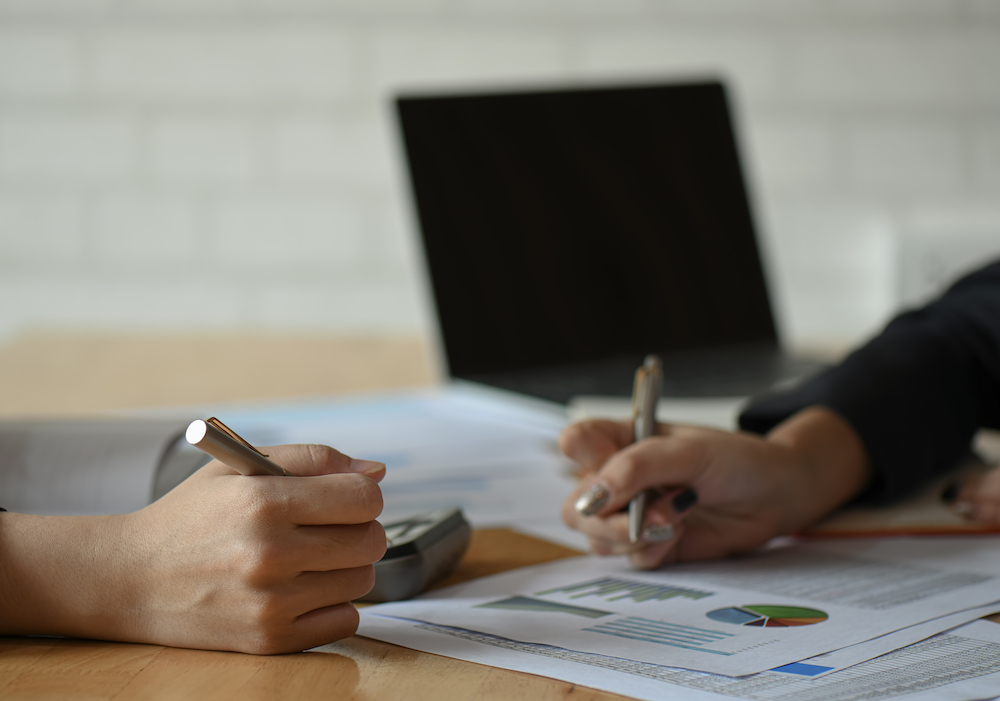 Last fall, after applying for a summer internship, I had my first conversation with members of the CJBS team via a virtual interview. Right away I knew that CJBS would be a perfect fit. Both Ryan and Susan were welcoming on the call and we connected over their description that accounting is like puzzle solving. After the interview, I kept in touch with both of them and they offered me the audit internship in early January, which I accepted before leaving for Madrid to study for spring semester.
As I boarded the plane, I looked forward to learning Spanish and growing a relationship with my host family. As my time in Spain evolved, I grew more excited to apply the skills I was learning to my summer internship at CJBS. However, no one could have predicted the challenges that were to unfold this year due to COVID-19. After being sent home early due to the virus, I was left with many uncertainties and did not know what would occur in the following months. With the continuous spread of COVID-19, many internships were canceled leaving a lot of students without summer opportunities. Despite this, CJBS kept the audit internship open for me for 9 weeks!
During the first week of my internship, the CJBS community welcomed me into their strong company culture. They provided an environment that was always responsive to my questions or concerns. Right at the start of the internship I was taught many new skills through Engagement and SMART docs. As the summer continued, I was able to take on many more tasks on my own such as SOC1, allocation testing, and data participant testing. Furthermore, the CJBS team allowed me to use many of my mathematical and communication skills while also helping me develop new software skills, which I applied to new tasks each day to help me grow and help with company and client success.
Due to the virus, CJBS implemented safety protocols such as temperature checks, wearing masks in the office, hand sanitizing stations, and separate 'in-office' workdays to limit the number of workers in the office each day. Additionally, every morning and afternoon there were automatic temperature checks at the front of the office. Throughout the internship, I learned a great deal about accounting while I developed great relationships, new skills, and worked hard in a safe environment. Overall, CJBS consistently went out of their way to make sure I felt safe and supported throughout the whole summer.
My experience at CJBS has had a profound effect on my life. Given my background and love for mathematics, my summer internship at CJBS has significantly increased my interest in an accounting career, and I'm excited to see what the future holds after graduation. Ultimately, I am so grateful for having had this opportunity, and I value and appreciate how dedicated the CJBS team was to keep the internship program open. I offer a special thank you to everyone I worked with throughout the summer for their support and knowledge.
Charlotte Mary Gregg
More News & Insights
A comprehensive round-up of tax pointers for plant-touching businesses in the cannabis industry from CJBS Senior Partner Matt Bergman, CPA.  Cannabis's federal illegality and stringent regulations for state-legal businesses make taxation in the cannabis industry difficult to navigate–and that's an understatement. CJBS Senior Partner Matt Bergman, CPA, knows these complexities well, having operated in the […]
As we move into September, it's important to keep an eye on the calendar, especially if you filed an extension last spring. As a reminder, here are the upcoming deadlines for extensions: In addition to upcoming deadlines, this month we are inviting you to start thinking about your year-end tax planning strategies and how you […]
Running a business comes with its own inherent list of challenges and rewards. On a daily basis, you are often faced with decision-making opportunities that can affect the future of the company, including current tax liability and financial health. However, there's one decision that impacts the future in more far-reaching ways that is often overlooked […]
If you're a manufacturer, optimizing your business tax credit is key to maintaining good financial health. In general, tax credits are more valuable than tax deductions. Why? Because a credit reduces the company's overall tax liability on a dollar-for-dollar basis, whereas a tax deduction only reduces the business' taxable income. Appropriately using both, of course, […]
Internal controls are procedural safeguards put in place to protect access to financial information and transactions. Setting up internal controls is critical for any business to prevent fraud, but it is even more important for cannabis operators–as the industry is especially susceptible to fraud. We discuss internal controls in detail in this webinar with Partner […]
It's hard to believe that summer is almost over. With September around the corner, we are hard at work finalizing extended tax returns. If you filed an extension last spring, please reach out to your CJBS team member with any questions about your return or extension. For your convenience, all the extension deadlines are listed […]