Integrating Cultures and Bridging Differences for Successful M&A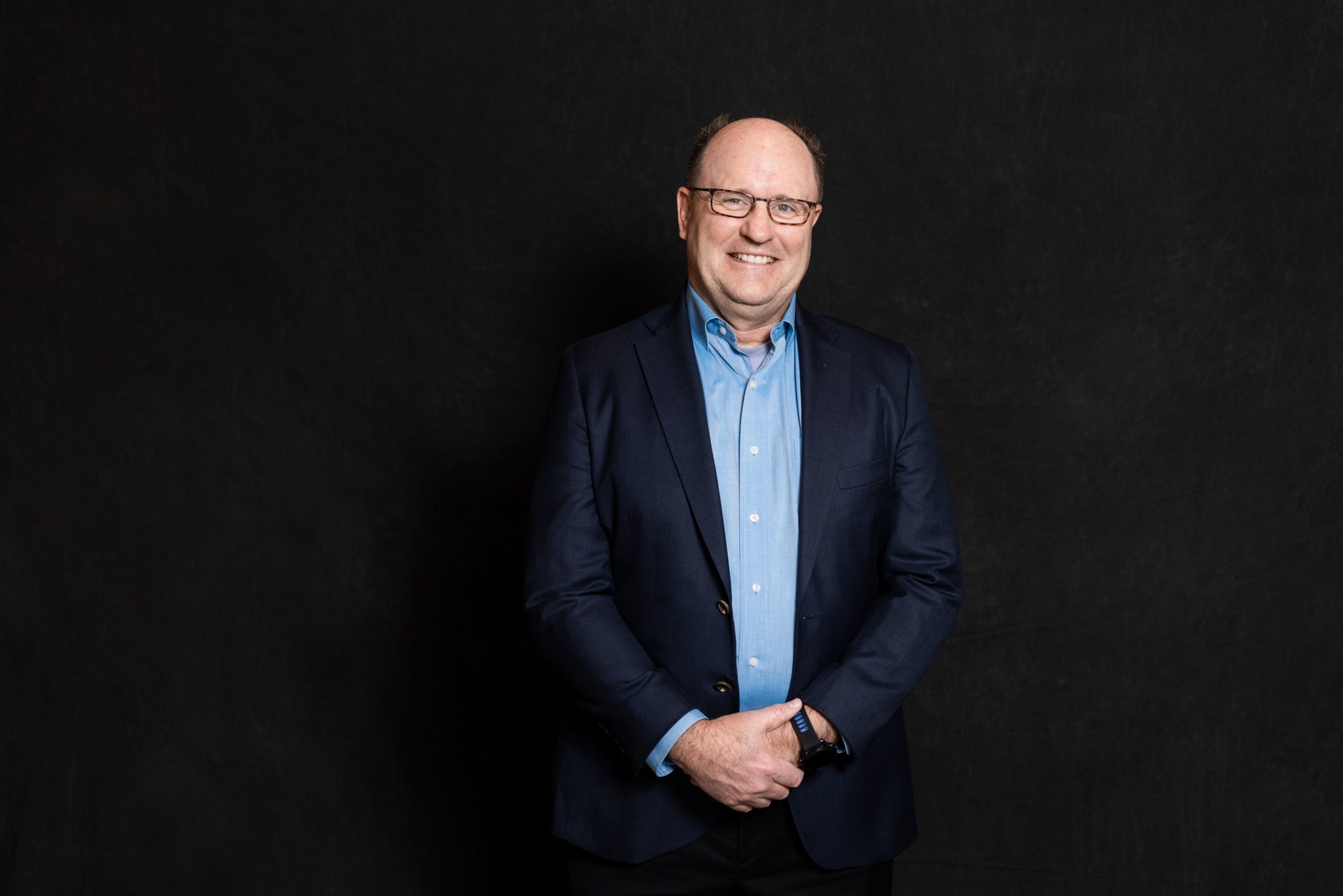 M&A success goes beyond numbers. Organizations often consider successful M&A as solving a giant puzzle of financial statements, hoping to find the perfect profitability balance for both parties.
While this is important, it is essential to look beyond the initial business stakes of numbers and profitability. A recent Deloitte study states the root cause of 30 percent of unsuccessful mergers is the inability or unwillingness to grasp the importance of adjoining company cultures.
Merging the two distinct cultures and leadership personalities is critical for M&A value creation, strategic growth, and sustainable business success.
That's where CJBS creates its differentiation in favor of closing more people-centered M&A deals.
"We focus on the challenging human elements of a deal without undermining the financial aspects. Our unique stance to understand different leadership personalities and their impact on successful long-term mergers make us stand out in the domain," says Jeff Stuart, CPA, managing member at CJBS.
Diving Deeper to Execute Successful Transactions
One of CJBS's clients wanted to acquire a business with many elements that needed to be considered. The initial stages of the deal presented significant hurdles as it was done purely based on numbers without understanding what was behind them.
This is where CJBS's team of experts dug deeper to understand why the numbers projected on the cash flows weren't adding up. "Sometimes accountants will accept numbers as they are. It becomes our job to find out why," adds Stuart.
After the initial evaluation, the team realized there were some missing factors in the cash flows of the target company. This led them to question whether the deal would go through. However, it was the right acquisition point, and with CJBS's support, the client was able to see that too.
All the missing factors in the cash flows critical to the acquisition were analyzed, and a plan of action was developed with specific goals and targets to hit. CJBS's dedicated team of professionals worked closely with business owners to guide them through every stage of the selling process—from business valuation to strategic growth planning and the sale—providing a wealth of knowledge and experience to achieve their transaction goals.
Addressing the Unseen Forces  of a Successful M&A Deal
When a merger or acquisition is on the table, sometimes the legal and tax classifications of target companies vary, creating friction, but the deal can still be successful with a few tweaks. This is where CJBS's skills lie. It does things differently to address these complex issues and variables. For instance, many private equity firms wish to acquire S-corporations, but private equity buyers are structured as partnerships or C corporations, which are not permitted to own an equity interest in an S-corporation.
Specifically, under a stock/equity transaction, both parties may agree to a Section 338(h)(10) election, also known as a pre-transaction F reorganization. This election allows the sale of the S-corporation stock to be ignored and treats it as an asset sale. Some benefits of this strategy include deferring the gain recognized with respect to rollover equity for the seller and allowing the buyer to obtain a step-up in the tax basis for the purchase portion of the transaction, reducing current tax exposure. Furthermore, this is also a valuable tool for acquisitions of a foreign-based entity that will be acquired by a domestic corporation. CJBS's acumen facilitates leveraging such reorganizational structures as potential tools for positive M&A outcomes.
Hitting the M&A Bullseye with a Collaborative and Personalized Approach
CJBS's formula for success is rooted in its collaborative approach. "We don't use a cookie-cutter approach. We understand the importance of setting up the program ahead of time, communicating what we're going to do, laying out our timeframe, adhering to those areas, and if those timelines need to change, effectively communicating that early in the dealmaking process," says Stuart.
CJBS has established flexible teams within the organization to ensure constant communication, from members to associates, and that everyone is on the same page about the decisions regarding an M&A transaction. When the final review is conducted, there aren't any surprises in the backend. This also makes the process more efficient and adds to the collaborative culture during a merger.
Placing an Added Emphasis on Due Diligence
Due diligence is not simply checking boxes on a list but more about getting to know the target's management that will eventually be part of the acquisition and deliver on the promises.
CJBS does a significant amount of due diligence to help companies understand the nature of a deal, the risks involved, and whether it fits their portfolio.
For a client in the senior care area, CJBS did extensive due diligence to help them make the right decision regarding a potential deal.
Working with the leaders of both companies helped CJBS craft a shared vision, prevent business disruptions, and bridge differences, creating a fully integrated enterprise. Digging deeper and carefully analyzing the cash flows, cash receipts, disbursements, and, most importantly, the payroll, CJBS could effectively assess the most concerning integration risks and provide options for mitigating them.
The merging companies got to know what the cost of the transaction would look like, and CJBS effectively balanced the cash flows.
A Team that has Mastered the Art of M&A
CJBS is always open to out-of-the-box ideas that effectively identify potential synergies that increase the overall deal value.
Its talented leadership team, guided by Stuart, makes this possible. His well-rounded expertise in accounting and tax work, coupled with his strong background in diverse sectors, has equipped him to orchestrate a well-balanced M&A journey, whether it's business structuring or ensuring wealth is strategically transitioned to the next generation.
That being said, the team also understands that the M&A approach they take today might not be applicable years from now. CJBS is therefore constantly invested in anticipating change and being ahead of it both from a technological and conceptual perspective.
These facets help CJBS continue its journey, leading to extraordinary and thriving businesses.
More News & Insights
M&A success goes beyond numbers. Organizations often consider successful M&A as solving a giant puzzle of financial statements, hoping to find the perfect profitability balance for both parties. While this is important, it is essential to look beyond the initial business stakes of numbers and profitability. A recent Deloitte study states the root cause of […]
Dear Clients & Friends, Hello! Spring is here, and tax season is now officially behind us. Here at CJBS we take advantage of the beautiful Chicago weather and a chance to rejuvenate and spend time with our loved ones by closing our office at 2 pm on Fridays from May – August. Unless you filed […]
Dear Clients & Friends, Tax deadlines are upon us. This year, tax day is April 18th in most states, with an extension date of October 16th. For individuals in FEMA-designated disaster areas, the deadlines have been postponed to October 16, 2023. If you haven't started on your taxes for 2022, now is the time. Even […]
Dear Clients and Friends,  We hope you are enjoying the beginning of spring. As we get closer to our individual tax deadline (4/18/23), we wanted to send a reminder about Illinois Extensions Payments. Illinois does not allow third party tax software to process extension payments electronically. If you have a balance due with your extension we […]
Here, we outline ways your cannabis business can safeguard against internal and external fraud attempts.  Cannabis is still a nascent industry—yet cannabis businesses throughout the United States have already seen their fair share of fraud. You may have heard the stories of internal theft, duped investors, cyberattacks, or inflated THC percentages on lab tests—the list […]
Dear Clients & Friends, The deadline to send us your tax-related documents is fast approaching. As a reminder, we require that individuals send us all their documents by March 20 to be able to timely file your tax return by the due date. Otherwise, you are looking at filing an extension. If you are a […]