IRS Cracks Down on Crypto in 2022 Tax Season: What You Need To Know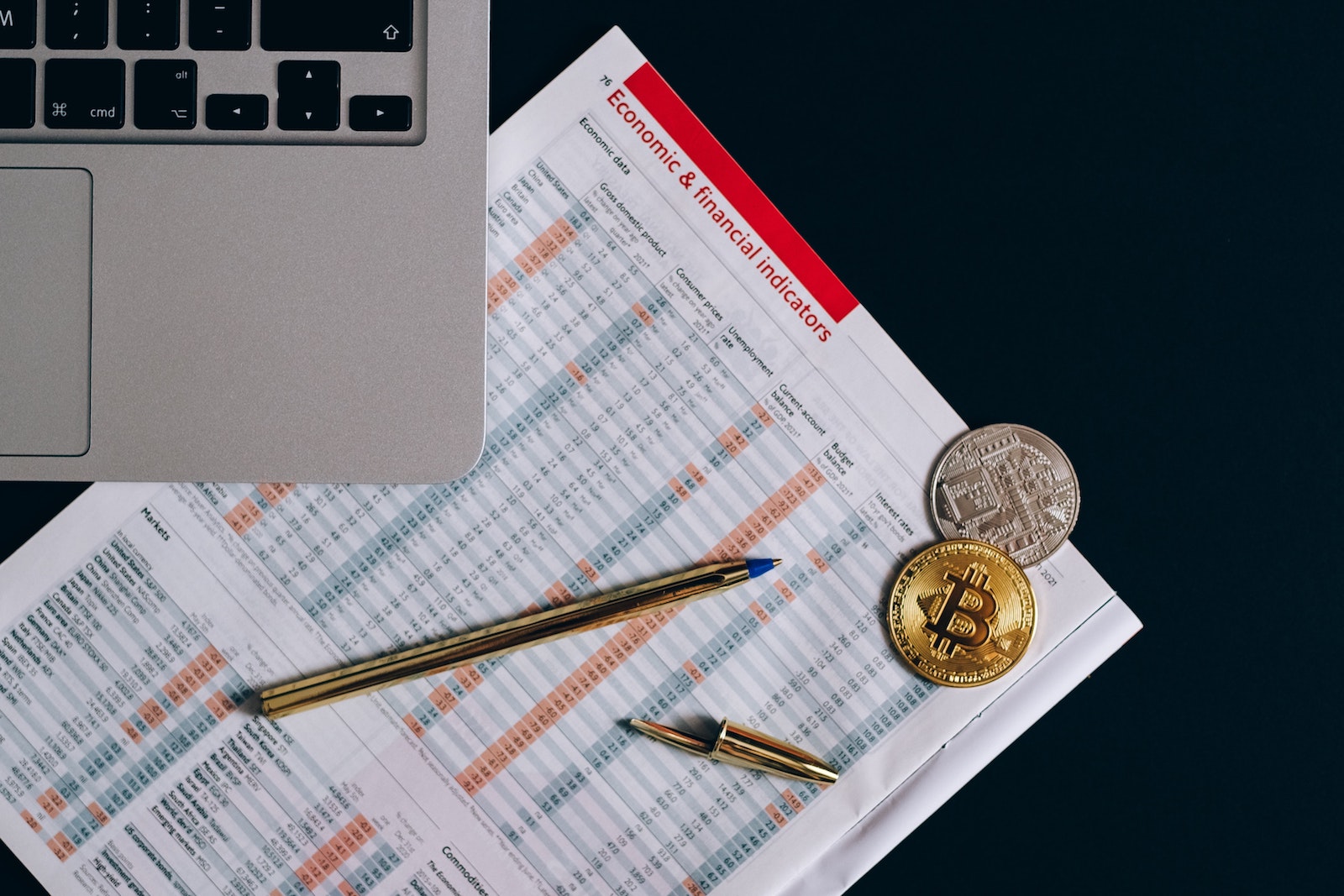 Trading in cryptocurrency (also called "virtual currency" or "digital currency") has risen exponentially in recent years. As it has become more common, it has also grown bigger on the IRS' radar screen. For the second year in a row, Form 1040 (pictured below) includes a question about cryptocurrency at the top of the first page.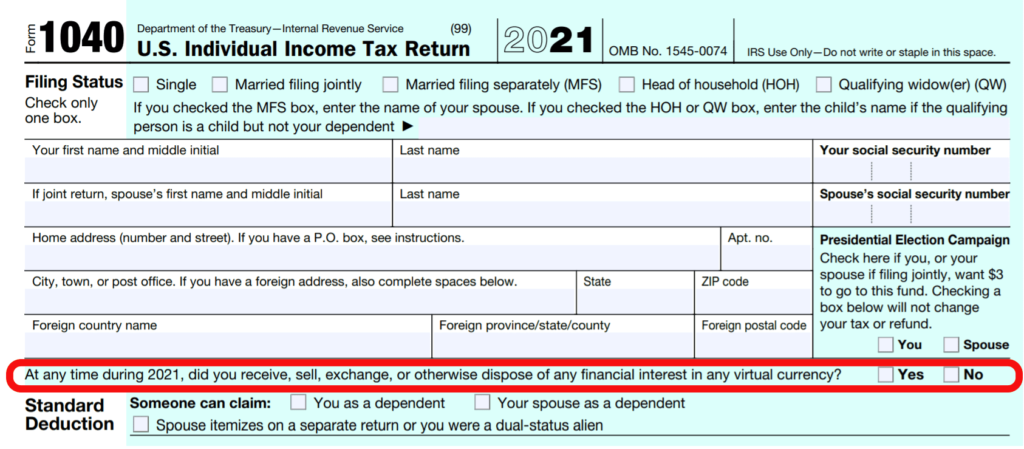 The 2022 tax season is the first time, however, that the IRS is really starting to crack down on reporting taxable crypto activity. To that end, if you sold, exchanged, or got paid in cryptocurrency for goods and services in 2021, the IRS wants to know about it.
How Have the Enforcement Rules Changed? 
As an increasingly popular substitute for cash, digital currency (such as Bitcoin, Ethereum, and Dogecoin) has become a favorite of high-profile investors in recent years. However, since it does not need to be bought or sold through an exchange, it is much more difficult for the government to track and regulate transactions. Add in cryptocurrency's unclear tax reporting rules, and potential tax fraud becomes a big issue. The IRS has been working on correcting this.
To address potential fraud and tax evasion (and as part of a larger effort to educate the public around their tax obligations), the IRS sent letters in 2019 to more than 10,000 taxpayers who may have failed to report crypto transactions. At that time, the IRS gave taxpayers a chance to amend their returns and pay back taxes, interest, and penalties. 
However, as of this year, the IRS expects taxpayers to be aware of their responsibility to report and pay taxes on cryptocurrency without extending leniency for possible errors.
Which Crypto Transactions Are Taxable? 
Taxpayers are required to report all "taxable events" involving digital currency to the federal government. As an example, this includes (but is not limited to):
Converting crypto to cash;
Using crypto to buy goods and services;
Earning crypto through mining or selling goods and services; and
Converting one type of digital currency to another.
Although reporting may seem straightforward, the tax calculations and reporting around cryptocurrency can be more complicated.
For example:
The IRS treats virtual currency—that you hold, sell later, or that changes in value—as property, taxing it in a way comparable to stocks or actual property. This means that a transaction as simple as using crypto to buy a TV counts as a sale of that crypto and could be subject to long-term gains or losses.
Cryptocurrency earned from mining, received as a promotion or any type of payment is considered ordinary income (based on the fair value of date received) and is subject to your marginal tax bracket.
Challenges in Reporting Your Taxable Cryptocurrency Accurately
Because crypto is a surging industry without clear guidelines, calculating crypto capital gains and losses can be daunting. Many crypto exchanges don't report information to the IRS, so their investors don't receive a Form 1099-B showing any proceeds as they would when trading through a traditional brokerage.
Some crypto exchanges have started to provide a tax form known as the 1099-K, but it's normally only given to investors who perform at least 200 transactions worth a total of $20,000 or more (threshold changing to $600 in 2022). Additionally, the 1099-K only reports the total value of transactions, making the taxable gain difficult to determine. In some cases, this confusion can lead to overpayment on the part of the taxpayer.
Businesses and Cryptocurrency
While individuals are now required to report taxable digital currency events on their taxes, businesses are not exempt from this responsibility. Any business that paid $600 or more in cryptocurrency to a non-employee, or any amount as wages to an employee in 2021, must report that income to the IRS on the recipient's respective 1099 or W2.
At CJBS, we understand that cryptocurrency tax planning, compliance, and documentation requirements can be daunting. If you have any questions about how these constantly evolving tax laws might affect you or your business, or would like our guidance and recommendations, such as helping you generate IRS compliant tax reports, please contact us. As always, we're here to help with all your tax advisory needs.
Stay safe & healthy,  
The CJBS Team 
More News & Insights
Taking credits can raise flags with the IRS–and audits can be time-consuming and costly. Here's what to consider before opting to save a little extra at tax time. Should you take a tax credit if it means your cannabis business will have a greater chance of being audited? "It depends," says CJBS Partner Ryan Guedel, […]
Dear Clients & Friends, As the extended tax season comes to an end, we appreciate you trusting us to provide the best possible service to meet your financial planning and accounting needs. If for some reason you missed a recent deadline, please call us immediately. With the busy holiday season just around the corner, now […]
As the holiday season is approaching, we wanted to share a NEW Info-Series with you highlighting some of the scams and frauds that are running rampant in today's day and age. We hope this series, written by Larry G. Goldsmith, will help raise your awareness to these scammers' newest tactics and provide you with tips […]
As we come to the end of a challenging year, many people are turning their thoughts to their long-term financial security, looking for ways to make the most of their savings, especially when considering retirement.
There are several benefits to having a Health Savings Account (HSA) and with the rising cost of healthcare, it might be a good time to think about starting one, if you haven't already. What is a health savings account and who is eligible?    In brief, an HSA is a medical savings account to which you […]
The holiday season is upon us! Around this time of year, we are often asked about optimizing charitable tax deductions, including whether you can take charitable donations without itemizing. There are many strategies available to decrease your tax burden through making donations. Below we will discussing a few different methods including bunching as well as […]