IRS Releases 2019 Mileage Rates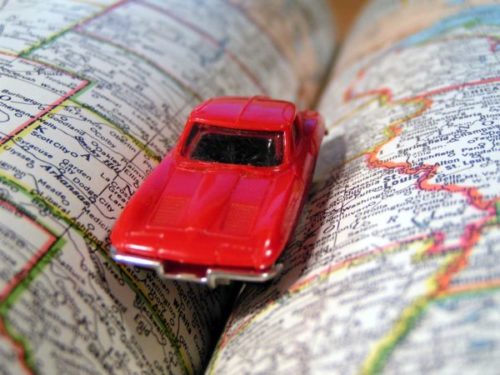 The Internal Revenue Services (IRS) recently released updated optional standard mileage rates for 2019. These rates are used to calculate the deductible cost of operating an automobile for business, charitable, medical, or moving purposes. The term "automobile" includes any car, van, pickup, or panel truck. As of January 1, 2019, the standard mileage rates are as follows:
For business use of an automobile, the 2019 rate is 58 cents per mile (up 3.5 cents from the 2018 rate).
Please note that since the Tax Cuts and Jobs Act (TCJA) suspended the miscellaneous itemized deduction for unreimbursed employee business expenses from 2018 to 2025, the standard mileage rate cannot currently be used to claim a deduction for those expenses. The TCJA did, however, include an exception for members of the U.S. armed forces reserves, state or local government officials who are paid on a fee basis, and some performing artists.
Driving for medical or moving purposes may be deducted at 20 cents per mile (up 2 cents from the 2018 rate).
Please note that the TCJA suspended the moving expense deduction for individual taxpayers from 2018 to 2025. However, the tax code update did include an exception for members of the U.S. armed forces on active duty whose moves are precipitated by a military order.
The rate for service to a charitable organization is unchanged, set by statute at 14 cents per mile.
The portion of the business standard mileage rate that is treated as depreciation is 26 cents per mile for 2019 (up 1 cent from the 2018 rate).
Please feel free to contact us with any questions you might have about mileage rates.
More Blog Posts
My first day of work as an administrative assistant at CJBS in August 2020 was unlike any other first day I've had — not because of the people or the office, but because I started in the middle of a worldwide pandemic. The CJBS office had recently reopened after being closed during the beginning of […]
In the past the beginning of March has always meant certain things to me – we have endured the worst weather of another Chicago winter and spring is close; the groundhog has seen his "tax" shadow so there is only six more weeks of tax season; golf season will soon be here; and a funny John Belushi bit about March coming in like a lion (worth the YouTube search).
When I'm not creating innovative tax and financial strategies for clients, you can usually find me on the golf course. Golf checks a lot of boxes for me. I originally started to play as I saw others developing relationships and business on the golf course. Having never played, I immediately went for some lessons. The first time I hit a four iron long and straight, I was hooked.
In January 2018, I began working at CJBS as an intern at the start of tax season. I was very grateful for the opportunity as I hadn't had much experience with other organizations by then. It turns out CJBS was the best fit for me. Even during the interview, I knew CJBS was different. My interviewer put me at ease and was both encouraging and supportive, going so far as to offer me advice on my career path during our conversation.
One of the best professional decisions I have ever made was to attend the career fair at Loyola University in September 2018. It was then that I first met members from CJBS. After witnessing my husband's experience with one of the Big 4 accounting firms, I knew that I would prefer to work at a medium‐sized public accounting firm. What was a great fit for him, was probably not ideal for me.
Last fall, after applying for a summer internship, I had my first conversation with members of the CJBS team via a virtual interview. Right away I knew that CJBS would be a perfect fit. Both Ryan and Susan were welcoming on the call and we connected over their description that accounting is like puzzle solving. […]