Keeping Employees Safe at Work and Your Business Safe From Litigation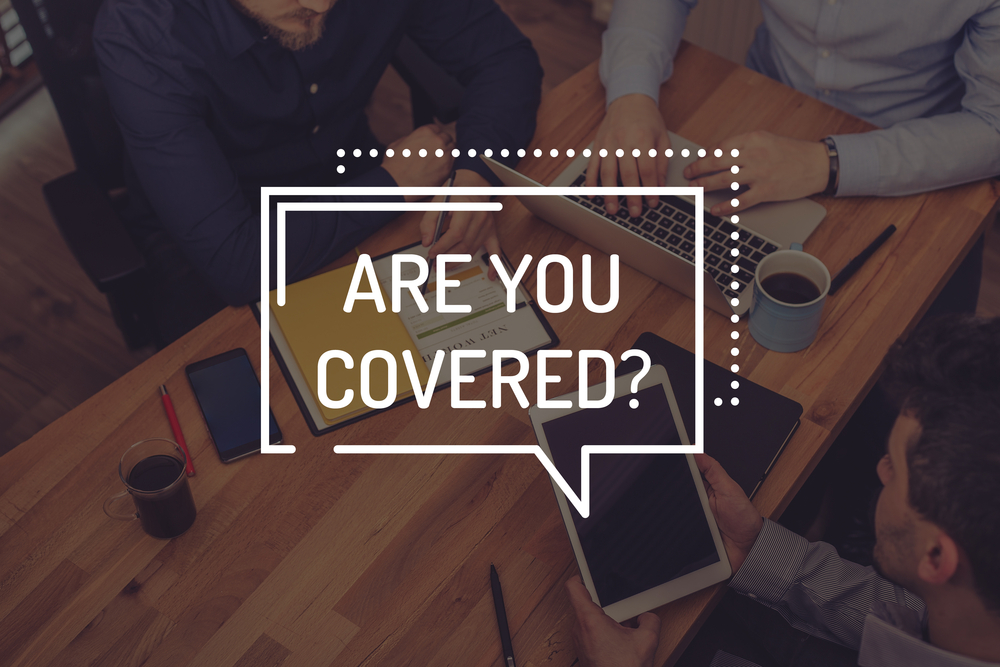 Over the course of the last week, Phase 1 of the stay-at-home order has been lifted here in Illinois, which means CJBS is joining thousands of other businesses around the country in reopening our facility. Like everyone else, we are approaching this reopening with caution and consideration to ensure we are as safe and responsible as possible. By doing it in phases to protect our employees, our clients, and the country, we hope to have a successful transition. For you, this means we are continuing to utilize technology for client meetings and other interactions.
For all of us, it means getting used to certain new realities, at least in the short term. We are all in the process of working out how to make social distancing work in our own particular circumstances. At CJBS, we are providing sanitary stations to make it easier for everyone to clean their hands regularly, as well as taking other proactive measures to protect ourselves and others. Of course, the process is a gradual one, and we will keep everyone updated on changes as the lifting of the stay at home order evolves.
A key concern for many businesses as we slowly return to normal is not only keeping everyone safe, but doing so in a way that prevents potential liabilities for the company. The prospect of having to compensate workers who believe they have contracted COVID-19 at work is troubling enough in itself, especially at a time when employers are already dealing with additional challenges. If, for example, a business punishes a worker who fears coming into the office, they could face disability discrimination claims. Or, if a business hesitates to bring back an older employee due to elevated risk, they could face age discrimination claims.
The first thing employers must do to avoid litigation is to ensure they understand the relevant law and follow all government regulations and guidance, but that can be easier said than done. Small to mid-sized companies without in-house legal expertise may find it particularly difficult to keep up with all the new laws as they evolve.
The second thing employers can do is to ensure all employees are adequately trained in internal COVID-19 related policies. This requires having such policies in place and communicating them clearly and unequivocally to employees. This, too, may not be as easy as it sounds. The policies must be properly crafted, employees must understand what they mean in practical terms, and procedures must be in place to ensure they are followed.
Finally, businesses need to have appropriate and adequate insurance coverage for both workers' compensation claims and any third-party liability claims that might arise. Unfortunately, this is likely to become increasingly expensive.
Fortunately, professional help is available to deal with all the above. CJBS's payroll providers offer comprehensive services to help employers deal with the liabilities associated with bringing staff back to work. They proactively send to our clients the proper risk and safety support as directed by the Centers for Disease Control and Prevention (CDC) and Occupational Safety and Health Administration (OSHA). They can also offer further reassurance by assigning each company with a dedicated HR Business Partner and dedicated Safety Specialist Partner.
These dedicated partners take the guesswork out of compliance by helping you construct appropriate new policies and communicate them to your employees. They can also help reduce and stabilize insurance costs. They do this by pooling small to mid-sized businesses into a group policy, so all the businesses involved benefit from group buying power. Finally, they can take on the risk of your workers' compensation policy, which means they will be involved in case of a lawsuit, as well as provide employment practices liability insurance (EPLI) and a legal defense benefit.
While there may be new liabilities associated with welcoming employees back to work, the good news is that help is available, and we want to make sure our clients have access to it. Our Payroll Representatives are on standby ready to assist our clients. Having the right professional expertise on hand means you can rest assure that your employees are as protected as possible, and your business is safe from litigation. This will allow you and your employees to focus on rebuilding your business together.
Stay safe and healthy,
Eaman Shebley
Disclaimer: This article is being provided as a service made available to you. We are not a law firm and this document provides general information related to law, policies, and procedures but does not provide legal advice. Although we make sure our information is as accurate and useful as possible to you, please consult a lawyer if you need legal advice specific to your situation.
More News & Insights
A comprehensive round-up of tax pointers for plant-touching businesses in the cannabis industry from CJBS Senior Partner Matt Bergman, CPA.  Cannabis's federal illegality and stringent regulations for state-legal businesses make taxation in the cannabis industry difficult to navigate–and that's an understatement. CJBS Senior Partner Matt Bergman, CPA, knows these complexities well, having operated in the […]
As we move into September, it's important to keep an eye on the calendar, especially if you filed an extension last spring. As a reminder, here are the upcoming deadlines for extensions: In addition to upcoming deadlines, this month we are inviting you to start thinking about your year-end tax planning strategies and how you […]
Running a business comes with its own inherent list of challenges and rewards. On a daily basis, you are often faced with decision-making opportunities that can affect the future of the company, including current tax liability and financial health. However, there's one decision that impacts the future in more far-reaching ways that is often overlooked […]
If you're a manufacturer, optimizing your business tax credit is key to maintaining good financial health. In general, tax credits are more valuable than tax deductions. Why? Because a credit reduces the company's overall tax liability on a dollar-for-dollar basis, whereas a tax deduction only reduces the business' taxable income. Appropriately using both, of course, […]
Internal controls are procedural safeguards put in place to protect access to financial information and transactions. Setting up internal controls is critical for any business to prevent fraud, but it is even more important for cannabis operators–as the industry is especially susceptible to fraud. We discuss internal controls in detail in this webinar with Partner […]
It's hard to believe that summer is almost over. With September around the corner, we are hard at work finalizing extended tax returns. If you filed an extension last spring, please reach out to your CJBS team member with any questions about your return or extension. For your convenience, all the extension deadlines are listed […]