Martin Cramer Celebrates 20 Years at CJBS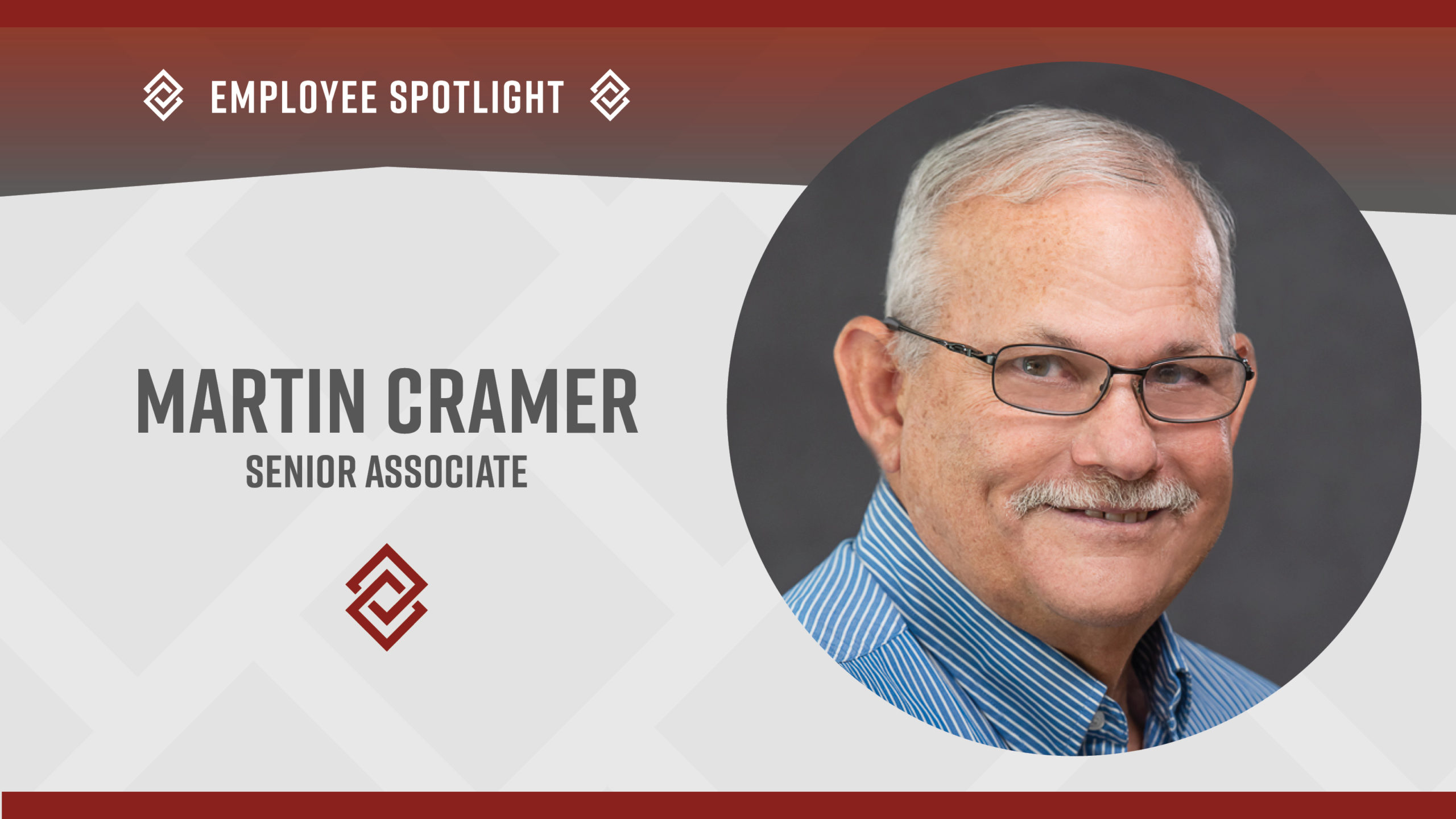 Please join us in congratulating Martin Cramer on his 20th anniversary at CJBS! A senior associate, he works in the firm's auditing and accounting departments with a focus on corporations, not-for-profits, and unions.
We caught up with Martin to talk about his career milestone and more:
What are the biggest changes you've seen at CJBS in the last 20 years?
The biggest change is that the firm has gone paperless. We used to have entire rooms for storing files, and now all that information is saved in the cloud. Having digital records has improved our efficiency and the security of our clients' data. Another change is that dress codes have become more relaxed over the years!
Speaking of which, you now work remotely after moving to Arizona. How's that going?
It's going well. In Arizona, I get a good dose of vitamin D — and I don't have to deal with the Illinois snow! Working from home does require being self-motivated, though, as I don't have personal, day-to-day contact with clients or the rest of the team.
How do you plan to celebrate your 20th work anniversary?
I'll be celebrating with my family in June when we visit Disney World in Orlando. We'll be there to support my second youngest son, Daniel, who's competing in the Special Olympics USA Games in powerlifting. In 2019, he won gold, silver, and bronze medals in bocce ball in the World Games in Abu Dhabi!
That's so exciting! Can you tell us a little bit more about your family life?
My wife, Heather, and I are both from South Africa and have been married for 39 years. We have a daughter, three sons, and a grandson. My daughter Tamara is a special education teacher. My oldest son Ryan also works as a senior associate in the CJBS auditing department and supports Daniel in Special Olympics events. Finally, my youngest son Jason is in college studying computer science
What hobbies do you enjoy?
My wife used to teach horseback riding, and we've always enjoyed the outdoors together. In South Africa, we were part of a caravan club, and we continued to camp after we emigrated to the US.
What have been some rewarding experiences during your time at CJBS?
Being part of a great, welcoming team took the stress off me from the start and allowed me to concentrate on doing the work I love. Meeting diverse clients and helping them achieve their individual goals over the years has been especially rewarding.
Which CJBS values resonate the most with you?
I believe all three of our core values — Trust, Creativity, and Collaboration — are needed for us to succeed. These values are all interlinked and help us stay united and productive as a team.
Can you share any tips for thriving in the accounting profession?
With peers or clients, listening before acting is the most important skill you can have. It's also essential to ask the right questions in order to identify any problems or challenges up front. Finally, thinking through possible solutions instead of just copying what's been done before is vital.
What are your work and personal goals for the next 5-10 years?
I hope to keep active as long as I can make a positive impact on the CJBS staff and clients. When I retire, I plan to travel across the US to visit places I haven't seen before.
We're looking forward to working with Martin for many more years! Learn more about his education, favorite book, and more here.
More News & Insights
A comprehensive round-up of tax pointers for plant-touching businesses in the cannabis industry from CJBS Senior Partner Matt Bergman, CPA.  Cannabis's federal illegality and stringent regulations for state-legal businesses make taxation in the cannabis industry difficult to navigate–and that's an understatement. CJBS Senior Partner Matt Bergman, CPA, knows these complexities well, having operated in the […]
As we move into September, it's important to keep an eye on the calendar, especially if you filed an extension last spring. As a reminder, here are the upcoming deadlines for extensions: In addition to upcoming deadlines, this month we are inviting you to start thinking about your year-end tax planning strategies and how you […]
Running a business comes with its own inherent list of challenges and rewards. On a daily basis, you are often faced with decision-making opportunities that can affect the future of the company, including current tax liability and financial health. However, there's one decision that impacts the future in more far-reaching ways that is often overlooked […]
If you're a manufacturer, optimizing your business tax credit is key to maintaining good financial health. In general, tax credits are more valuable than tax deductions. Why? Because a credit reduces the company's overall tax liability on a dollar-for-dollar basis, whereas a tax deduction only reduces the business' taxable income. Appropriately using both, of course, […]
Internal controls are procedural safeguards put in place to protect access to financial information and transactions. Setting up internal controls is critical for any business to prevent fraud, but it is even more important for cannabis operators–as the industry is especially susceptible to fraud. We discuss internal controls in detail in this webinar with Partner […]
It's hard to believe that summer is almost over. With September around the corner, we are hard at work finalizing extended tax returns. If you filed an extension last spring, please reach out to your CJBS team member with any questions about your return or extension. For your convenience, all the extension deadlines are listed […]