Martin Cramer Celebrates 20 Years at CJBS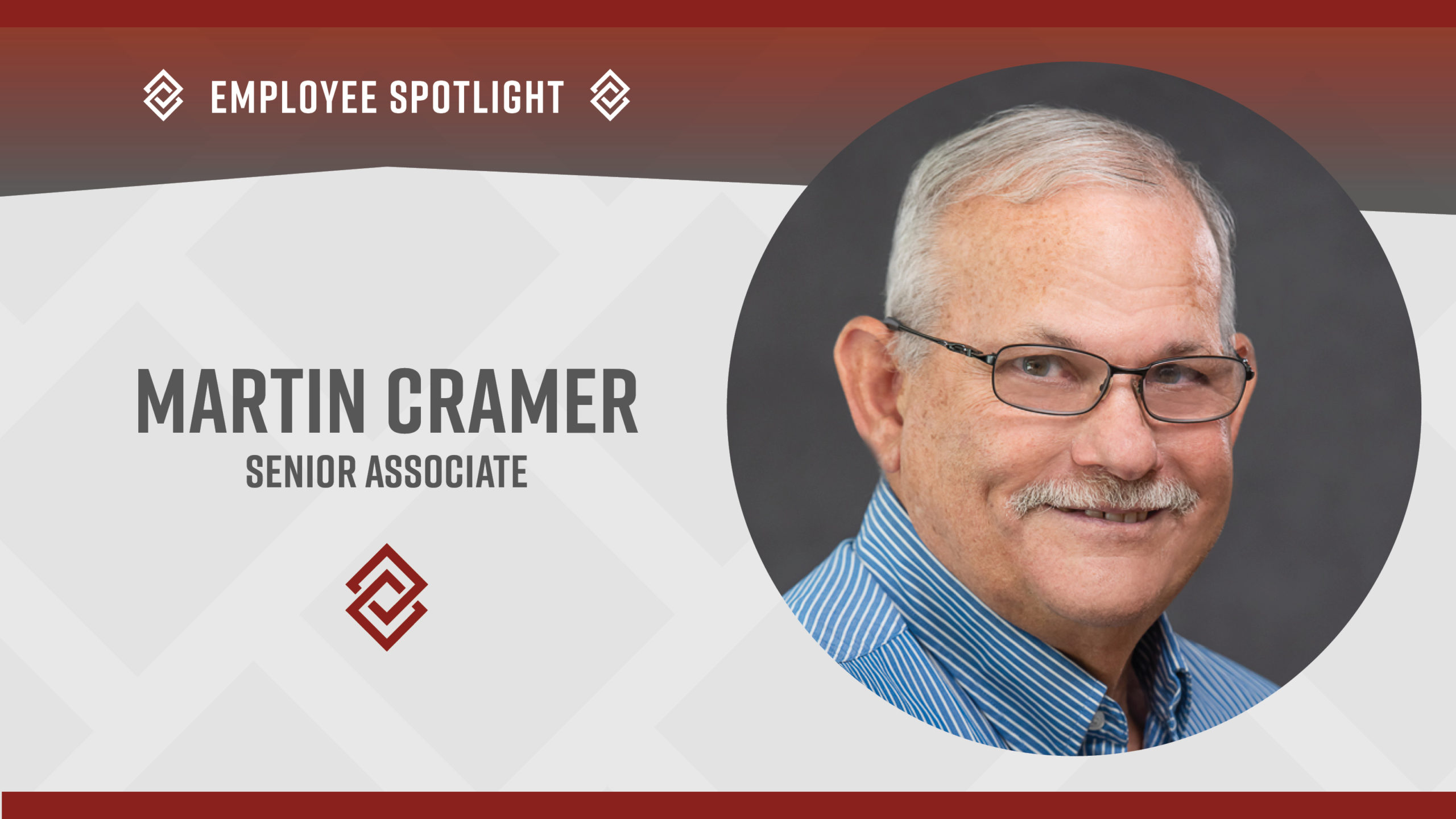 Please join us in congratulating Martin Cramer on his 20th anniversary at CJBS! A senior associate, he works in the firm's auditing and accounting departments with a focus on corporations, not-for-profits, and unions.
We caught up with Martin to talk about his career milestone and more:
What are the biggest changes you've seen at CJBS in the last 20 years?
The biggest change is that the firm has gone paperless. We used to have entire rooms for storing files, and now all that information is saved in the cloud. Having digital records has improved our efficiency and the security of our clients' data. Another change is that dress codes have become more relaxed over the years!
Speaking of which, you now work remotely after moving to Arizona. How's that going?
It's going well. In Arizona, I get a good dose of vitamin D — and I don't have to deal with the Illinois snow! Working from home does require being self-motivated, though, as I don't have personal, day-to-day contact with clients or the rest of the team.
How do you plan to celebrate your 20th work anniversary?
I'll be celebrating with my family in June when we visit Disney World in Orlando. We'll be there to support my second youngest son, Daniel, who's competing in the Special Olympics USA Games in powerlifting. In 2019, he won gold, silver, and bronze medals in bocce ball in the World Games in Abu Dhabi!
That's so exciting! Can you tell us a little bit more about your family life?
My wife, Heather, and I are both from South Africa and have been married for 39 years. We have a daughter, three sons, and a grandson. My daughter Tamara is a special education teacher. My oldest son Ryan also works as a senior associate in the CJBS auditing department and supports Daniel in Special Olympics events. Finally, my youngest son Jason is in college studying computer science
What hobbies do you enjoy?
My wife used to teach horseback riding, and we've always enjoyed the outdoors together. In South Africa, we were part of a caravan club, and we continued to camp after we emigrated to the US.
What have been some rewarding experiences during your time at CJBS?
Being part of a great, welcoming team took the stress off me from the start and allowed me to concentrate on doing the work I love. Meeting diverse clients and helping them achieve their individual goals over the years has been especially rewarding.
Which CJBS values resonate the most with you?
I believe all three of our core values — Trust, Creativity, and Collaboration — are needed for us to succeed. These values are all interlinked and help us stay united and productive as a team.
Can you share any tips for thriving in the accounting profession?
With peers or clients, listening before acting is the most important skill you can have. It's also essential to ask the right questions in order to identify any problems or challenges up front. Finally, thinking through possible solutions instead of just copying what's been done before is vital.
What are your work and personal goals for the next 5-10 years?
I hope to keep active as long as I can make a positive impact on the CJBS staff and clients. When I retire, I plan to travel across the US to visit places I haven't seen before.
We're looking forward to working with Martin for many more years! Learn more about his education, favorite book, and more here.
More News & Insights
Dear Clients & Friends, We've had our first snowfall of the year here in Illinois this week, the air is crisp and it's beginning to feel a lot like the Holiday season. Before we get too caught up in family time, it's a good idea to take some time to take care of a few […]
Dear Clients & Friends, Extended tax season just ended, and we appreciate your trust in us as we strive to provide the best possible service to our clients. You may receive a survey requesting feedback on our services in the next few weeks. We would love to hear from you! Please take the time to […]
Dear Clients & Friends, As we enter the fourth quarter for 2022, it's time to start thinking about year-end tax planning. While we work on finalizing the 2021 extensions that are due by October 15th, we are also starting to schedule our annual year-end meetings with clients to prepare for 2022 taxes. We recommend that […]
Dear Clients & Friends, We can't believe summer is almost over. With September only a few days away, we are hard at work finalizing extended tax returns. If you filed an extension last spring, please reach out to your CJBS team member if you have any questions about your return or extension. All of the […]
On August 16th, the President signed the Inflation Reduction Act of 2022, which is widely seen as a slimmed-down version of the President's Build Back Better agenda. Despite its name, many experts do not believe the bill will have a significant impact on prices, though its original intent is to slow their rapid increase. In addition to some of the […]
Whether you're just starting out in the cannabis industry or are a multi-state operator — and whether you're a cultivator, processor, or dispensary — our experienced cannabis experts tailor solutions to your specific challenges. Learn more from Matthew Bergman, CPA and Senior Partner below.