News Flash From CJBS! A Surge In Unemployment Insurance Fraud Claims.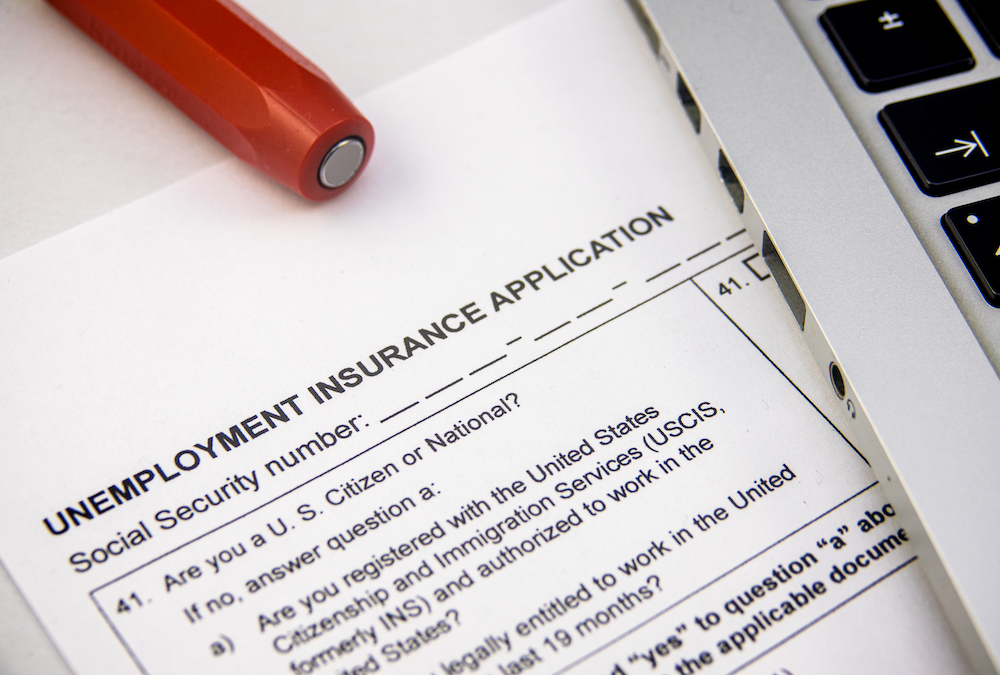 Dear Clients and Friends,
Since the Pandemic Unemployment Assistance Program (PUA) launched in May of 2020, Unemployment Insurance Fraud (UIF) claims have been on the rise. Have you received a letter from unemployment confirming you have been approved for benefits without ever filing a claim? If so, you are not alone. We are here to help guide our Clients and/or Businessowners through the critical steps needed to report the claim and help protect any compromised identity.
If you believe an UIF claim has been filed on your behalf and you are an Illinois:
Employee:
Call IDES at (800) 814-0513; (See Department of Labor office for all state contact listings.)
File a police report;
Don't call KeyBank or activate a debit card if you received one but rather destroy it; and
Review your credit summary for other fraudulent activities by requesting a free credit report.
Employer/Business owners:
Promptly inform your team members and have them monitor their credit report;
Report the claim as soon as possible by filing a protest of Notice of Claim;
Email a spreadsheet to and to include:


All affected Employees first & last names
Employers name
All fraudulent Claim ID


A good reminder to check you company's cyber defense for added security.
It's important to note that starting November 6, 2020, IDES will be issuing all Statements of Benefit Charges and Statement of Amount Due for Benefits Paid on MyTax.Illinois.gov. We advise you to utilize the MyTax platform and review all claims so that you may proactively assist your employees. As always, we are here to answer any questions you may have.
Stay safe and healthy,
The CJBS team
More News & Insights
Dear Clients & Friends, We can't believe summer is almost over. With September only a few days away, we are hard at work finalizing extended tax returns. If you filed an extension last spring, please reach out to your CJBS team member if you have any questions about your return or extension. All of the […]
On August 16th, the President signed the Inflation Reduction Act of 2022, which is widely seen as a slimmed-down version of the President's Build Back Better agenda. Despite its name, many experts do not believe the bill will have a significant impact on prices, though its original intent is to slow their rapid increase. In addition to some of the […]
Whether you're just starting out in the cannabis industry or are a multi-state operator — and whether you're a cultivator, processor, or dispensary — our experienced cannabis experts tailor solutions to your specific challenges. Learn more from Matthew Bergman, CPA and Senior Partner below.
Reminder: The temporary 100% deduction for eligible business meal expenses remains in effect through December 31, 2022. That means there's still time to benefit from tax-saving opportunities: Hosting office events and holiday parties are two great ways to build relationships with your clients and team while taking advantage of the expanded business meal deduction. Keep […]
Dear Clients & Friends, Summer is here, and we hope you and your family are able to make the most of the season. This month, we have gathered some important updates to ensure tax and other financial issues do not cast a cloud over your summer! For example, if you're traveling overseas, remember you can […]
Dear Clients & Friends, Rising inflation is a burden on us all, but the good news is that the state of Illinois is helping ease the burden by suspending the 1 percent sales and use tax imposed on groceries for one year, as of July 1, 2022, and instituting a ten-day sales tax holiday in […]