News Flash From CJBS! A Surge In Unemployment Insurance Fraud Claims.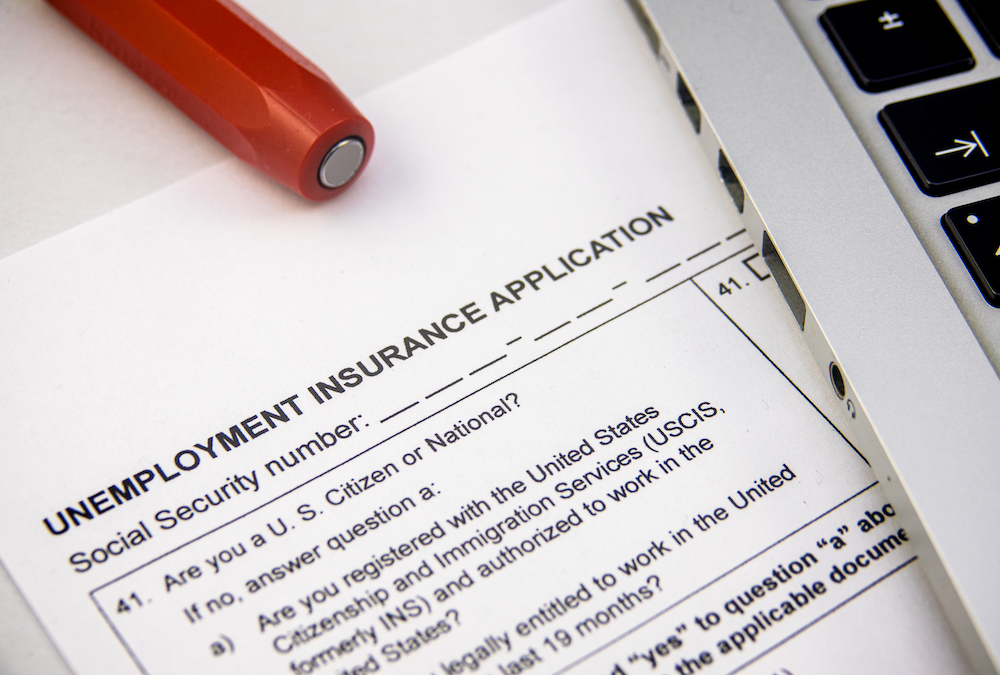 Dear Clients and Friends,
Since the Pandemic Unemployment Assistance Program (PUA) launched in May of 2020, Unemployment Insurance Fraud (UIF) claims have been on the rise. Have you received a letter from unemployment confirming you have been approved for benefits without ever filing a claim? If so, you are not alone. We are here to help guide our Clients and/or Businessowners through the critical steps needed to report the claim and help protect any compromised identity.
If you believe an UIF claim has been filed on your behalf and you are an Illinois:
Employee:
Call IDES at (800) 814-0513; (See Department of Labor office for all state contact listings.)
File a police report;
Don't call KeyBank or activate a debit card if you received one but rather destroy it; and
Review your credit summary for other fraudulent activities by requesting a free credit report.
Employer/Business owners:
Promptly inform your team members and have them monitor their credit report;
Report the claim as soon as possible by filing a protest of Notice of Claim;
Email a spreadsheet to and to include:


All affected Employees first & last names
Employers name
All fraudulent Claim ID


A good reminder to check you company's cyber defense for added security.
It's important to note that starting November 6, 2020, IDES will be issuing all Statements of Benefit Charges and Statement of Amount Due for Benefits Paid on MyTax.Illinois.gov. We advise you to utilize the MyTax platform and review all claims so that you may proactively assist your employees. As always, we are here to answer any questions you may have.
Stay safe and healthy,
The CJBS team
More News & Insights
M&A success goes beyond numbers. Organizations often consider successful M&A as solving a giant puzzle of financial statements, hoping to find the perfect profitability balance for both parties. While this is important, it is essential to look beyond the initial business stakes of numbers and profitability. A recent Deloitte study states the root cause of […]
Dear Clients & Friends, Hello! Spring is here, and tax season is now officially behind us. Here at CJBS we take advantage of the beautiful Chicago weather and a chance to rejuvenate and spend time with our loved ones by closing our office at 2 pm on Fridays from May – August. Unless you filed […]
Dear Clients & Friends, Tax deadlines are upon us. This year, tax day is April 18th in most states, with an extension date of October 16th. For individuals in FEMA-designated disaster areas, the deadlines have been postponed to October 16, 2023. If you haven't started on your taxes for 2022, now is the time. Even […]
Dear Clients and Friends,  We hope you are enjoying the beginning of spring. As we get closer to our individual tax deadline (4/18/23), we wanted to send a reminder about Illinois Extensions Payments. Illinois does not allow third party tax software to process extension payments electronically. If you have a balance due with your extension we […]
Here, we outline ways your cannabis business can safeguard against internal and external fraud attempts.  Cannabis is still a nascent industry—yet cannabis businesses throughout the United States have already seen their fair share of fraud. You may have heard the stories of internal theft, duped investors, cyberattacks, or inflated THC percentages on lab tests—the list […]
Dear Clients & Friends, The deadline to send us your tax-related documents is fast approaching. As a reminder, we require that individuals send us all their documents by March 20 to be able to timely file your tax return by the due date. Otherwise, you are looking at filing an extension. If you are a […]