Great News! A Simplified Forgiveness Process For PPP Loans Of $50,000 Or Less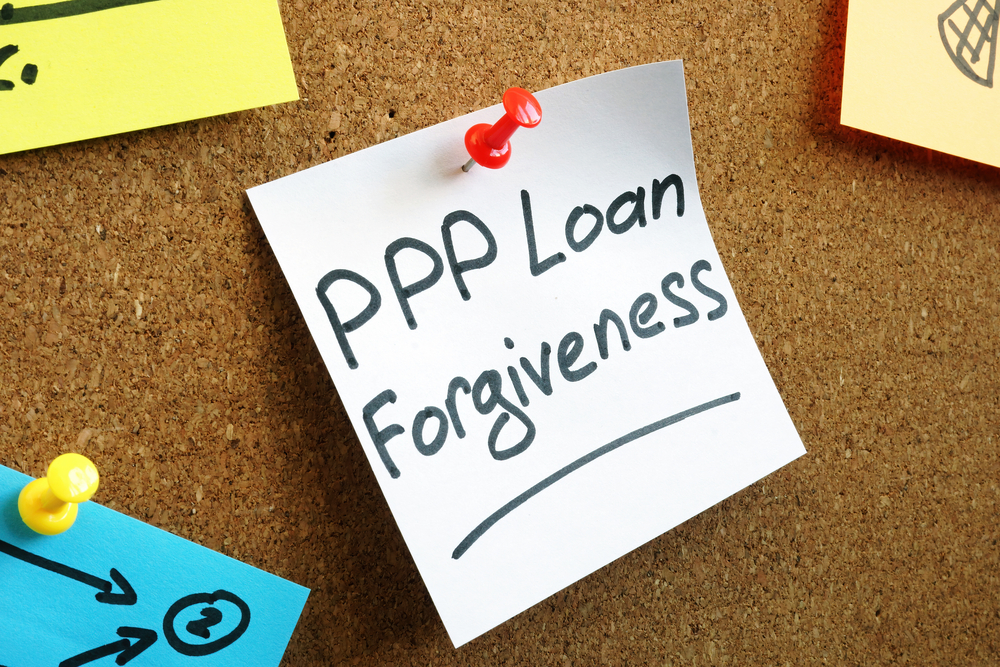 Dear Clients and Friends,
Great news! In our last article, we noted it was widely anticipated that the forgiveness process for PPP loans under a certain amount would be streamlined. As such, we advised you not to rush your application with a promise to keep you updated. On October 8, 2020, the Treasury and the Small Business Administration (SBA) announced a streamlined process for all loans under $50,000, and published a simplified application form.
Loan amounts of $50,000 or less account for about $62 billion of the total $525 billion paid out in PPP loans. That equates to about 3.57 million out of 5.2 million loans issued. In other words, most of those who benefited from PPP loans only borrowed relatively modest amounts. This is great news for a lot of our clients and millions of business owners.

What does this mean for you?
We should emphasize that this does not amount to automatic forgiveness of these loans. Borrowers will still have to provide documentation for payroll and non-payroll costs, as well as make certain certifications. However, this will be far less complicated and time consuming than the process bigger borrowers will have to go through.
Most importantly, borrowers of $50,000 or less are exempt from any reductions in forgiveness based on:

Reductions in full-time-equivalent (FTE) employees; and
Reduction in employee salaries or wages. (1)
As a result, if this applies to you, you will not have to worry about potentially complicated calculations with respect to either of the above. We hope that this new guidance comes as a relief to many of our clients. Regardless of your loan size, we are here to help you initiate, gather required documents, and complete your PPP loan forgiveness application.
Stay safe and healthy,
The CJBS team.
More News & Insights
Taking credits can raise flags with the IRS–and audits can be time-consuming and costly. Here's what to consider before opting to save a little extra at tax time. Should you take a tax credit if it means your cannabis business will have a greater chance of being audited? "It depends," says CJBS Partner Ryan Guedel, […]
Dear Clients & Friends, As the extended tax season comes to an end, we appreciate you trusting us to provide the best possible service to meet your financial planning and accounting needs. If for some reason you missed a recent deadline, please call us immediately. With the busy holiday season just around the corner, now […]
As the holiday season is approaching, we wanted to share a NEW Info-Series with you highlighting some of the scams and frauds that are running rampant in today's day and age. We hope this series, written by Larry G. Goldsmith, will help raise your awareness to these scammers' newest tactics and provide you with tips […]
As we come to the end of a challenging year, many people are turning their thoughts to their long-term financial security, looking for ways to make the most of their savings, especially when considering retirement.
There are several benefits to having a Health Savings Account (HSA) and with the rising cost of healthcare, it might be a good time to think about starting one, if you haven't already. What is a health savings account and who is eligible?    In brief, an HSA is a medical savings account to which you […]
The holiday season is upon us! Around this time of year, we are often asked about optimizing charitable tax deductions, including whether you can take charitable donations without itemizing. There are many strategies available to decrease your tax burden through making donations. Below we will discussing a few different methods including bunching as well as […]