Tax Planning For Post-Election Without A Crystal Ball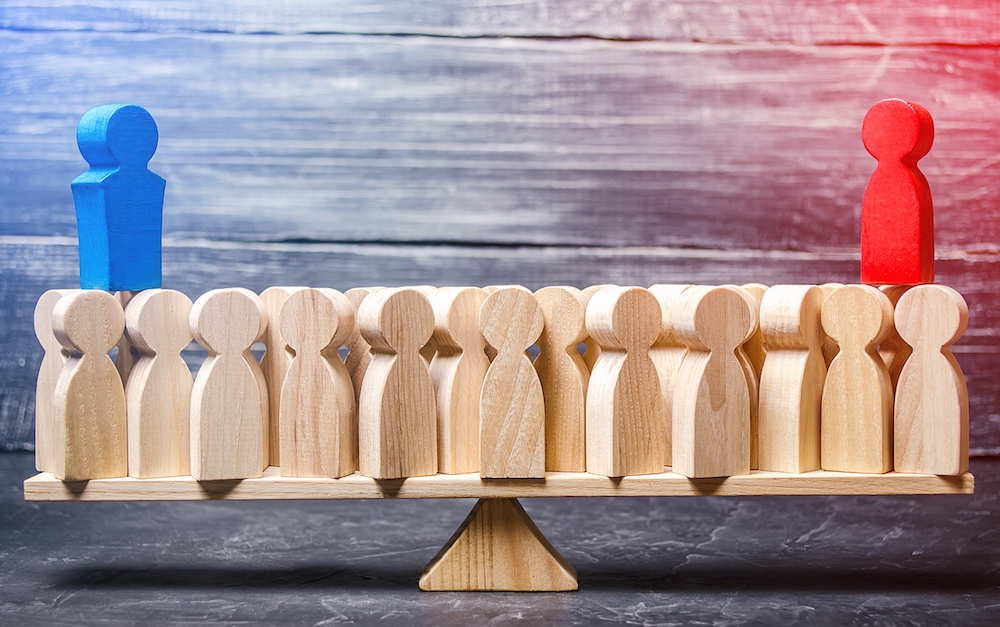 Dear Clients and Friends,
2020 has already been an exceptional year—one that has demonstrated the importance of planning for the unexpected. The big unknown ahead of us now is the results of the presidential election on November 3rd. Will Republicans win a second term, or will Democrats take the White House? Which leads to the question: How will this affect my taxes in the future?
Even if we knew the answer to that question, the implications for tax planning are not set in stone; plus, the Republicans have not released a detailed tax plan yet. It's also important to remember that a president does not single-handedly determine tax policies. However, they do set the tone for tax changes, and there have been enough hints and direct suggestions, from both camps for us to put forth their basic positions on the key issues. For your convenience, we have summarized a comparison of some of the most relevant and likely policy proposals on this chart.

What We Know and How We Can Help You
When we take into account what we do know, there are various tax planning areas in which both businesses and individuals would be well advised to act on now, before year-end. Some of which include implementing proactive and critical year-end strategies to:

Get your estate planning and/or transfer of wealth in order;
Accelerate income; and/or
Identify other opportunities based on tax law changes to reduce your tax liability.
If 2020 has taught us one thing, it is that we have an ability to adapt to change. When that resilience is coupled with proactive tax planning, the unexpected becomes more manageable. As your trusted advisor, we understand that your individual and/or business circumstance is unique. Our best tip at this stage is to reach out to us before year-end to maximize the benefits available now, in order to meet your goals and secure a healthier financial future for you, your family, and/or your business.
While we can't predict what will happen on November 3rd, proactive tax planning is always a good idea to avoid unpleasant surprises come tax time. Though it continues to be an uncertain time, together we will get through this; and, more importantly, we can help you take action now to create more stability for the future, even without a crystal ball.
Stay safe and healthy,
The CJBS team.
More News & Insights
On September 28th, the federal government notified federal employees that a shutdown was seemingly imminent. However, on September 30th, the Senate approved a temporary funding bill extending the government's operating budget for an additional 45 days. This has led to many conversations and left a lot of questions in people's minds, most specifically: What does […]
A comprehensive round-up of tax pointers for plant-touching businesses in the cannabis industry from CJBS Senior Partner Matt Bergman, CPA.  Cannabis's federal illegality and stringent regulations for state-legal businesses make taxation in the cannabis industry difficult to navigate–and that's an understatement. CJBS Senior Partner Matt Bergman, CPA, knows these complexities well, having operated in the […]
As we move into September, it's important to keep an eye on the calendar, especially if you filed an extension last spring. As a reminder, here are the upcoming deadlines for extensions: In addition to upcoming deadlines, this month we are inviting you to start thinking about your year-end tax planning strategies and how you […]
Running a business comes with its own inherent list of challenges and rewards. On a daily basis, you are often faced with decision-making opportunities that can affect the future of the company, including current tax liability and financial health. However, there's one decision that impacts the future in more far-reaching ways that is often overlooked […]
If you're a manufacturer, optimizing your business tax credit is key to maintaining good financial health. In general, tax credits are more valuable than tax deductions. Why? Because a credit reduces the company's overall tax liability on a dollar-for-dollar basis, whereas a tax deduction only reduces the business' taxable income. Appropriately using both, of course, […]
Internal controls are procedural safeguards put in place to protect access to financial information and transactions. Setting up internal controls is critical for any business to prevent fraud, but it is even more important for cannabis operators–as the industry is especially susceptible to fraud. We discuss internal controls in detail in this webinar with Partner […]