Think Positive & Positive Things Will Happen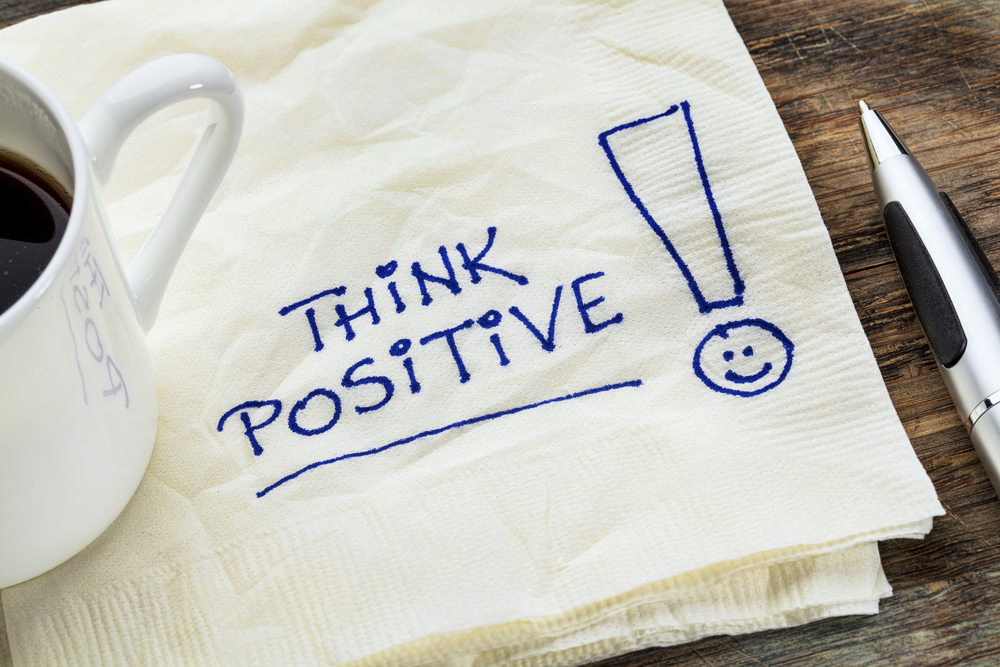 In January 2018, I began working at CJBS as an intern at the start of tax season. I was very grateful for the opportunity as I hadn't had much experience with other organizations by then. It turns out CJBS was the best fit for me. Even during the interview, I knew CJBS was different. My interviewer put me at ease and was both encouraging and supportive, going so far as to offer me advice on my career path during our conversation.
Beginning a new position just before tax season was overwhelming; however, the firm was in the process of switching to a new system, which made it a little easier since we were all "new" on some level. Even though it was very busy, everyone was always willing to offer help anytime I asked. I saw a trustful and collaborative working environment. Thankfully, I was offered a fulltime position as a staff accountant after the internship ended, which felt even more encouraging.
Working with other employees in the firm was inspiring. I clearly remember the words a manager once shared with me: "As a tax professional, our job is to do our best to receive the information from the client and then do our best to help them." These words of wisdom empowered me to look beyond the details and focus on the bigger picture. It also encouraged me to continually learn and grow as a tax professional leading up to my most recent promotion to a senior accountant.
Unfortunately, during our busiest time of the year the global pandemic hit in March 2020, and the city was shut down. We immediately started to work from home. While technology and the systems the firm had implemented the year before made the transition easier, it was the sense of teamwork that really supported our efforts. We stayed well-connected, continually communicating in order to help our clients navigate the worldwide changes.
During the past two and a half years of working at CJBS, I received a lot of support and help from everyone on the team. This optimistic and cohesive spirit is what I first experienced in my initial interview over two years ago, and it's what I am inspired to pass on to other new employees as they join our CJBS family.
Kate Kang
More News & Insights
M&A success goes beyond numbers. Organizations often consider successful M&A as solving a giant puzzle of financial statements, hoping to find the perfect profitability balance for both parties. While this is important, it is essential to look beyond the initial business stakes of numbers and profitability. A recent Deloitte study states the root cause of […]
Dear Clients & Friends, Hello! Spring is here, and tax season is now officially behind us. Here at CJBS we take advantage of the beautiful Chicago weather and a chance to rejuvenate and spend time with our loved ones by closing our office at 2 pm on Fridays from May – August. Unless you filed […]
Dear Clients & Friends, Tax deadlines are upon us. This year, tax day is April 18th in most states, with an extension date of October 16th. For individuals in FEMA-designated disaster areas, the deadlines have been postponed to October 16, 2023. If you haven't started on your taxes for 2022, now is the time. Even […]
Dear Clients and Friends,  We hope you are enjoying the beginning of spring. As we get closer to our individual tax deadline (4/18/23), we wanted to send a reminder about Illinois Extensions Payments. Illinois does not allow third party tax software to process extension payments electronically. If you have a balance due with your extension we […]
Here, we outline ways your cannabis business can safeguard against internal and external fraud attempts.  Cannabis is still a nascent industry—yet cannabis businesses throughout the United States have already seen their fair share of fraud. You may have heard the stories of internal theft, duped investors, cyberattacks, or inflated THC percentages on lab tests—the list […]
Dear Clients & Friends, The deadline to send us your tax-related documents is fast approaching. As a reminder, we require that individuals send us all their documents by March 20 to be able to timely file your tax return by the due date. Otherwise, you are looking at filing an extension. If you are a […]