Think Positive & Positive Things Will Happen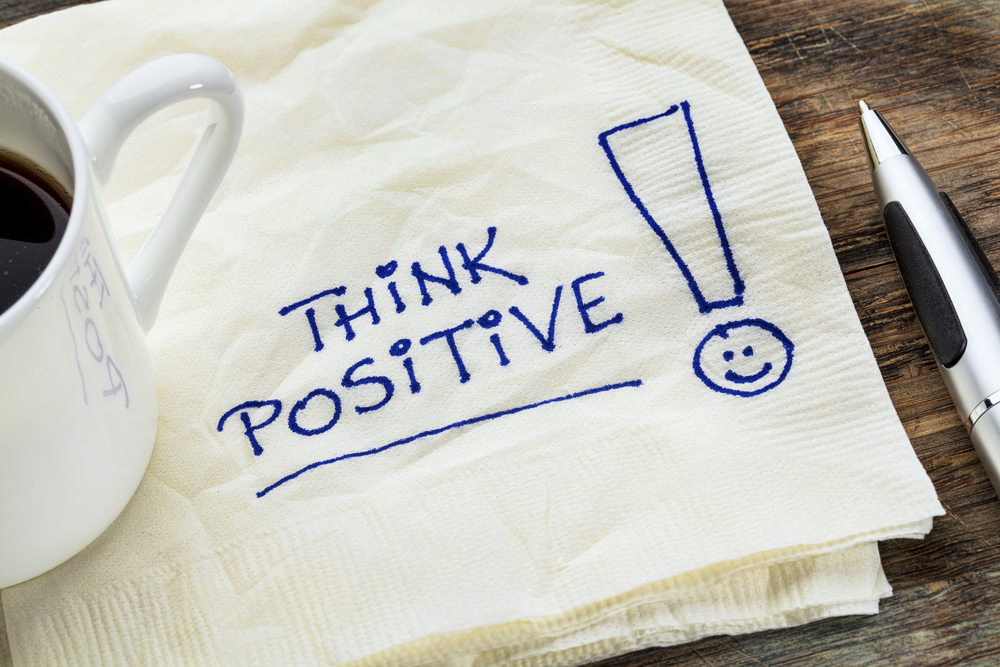 In January 2018, I began working at CJBS as an intern at the start of tax season. I was very grateful for the opportunity as I hadn't had much experience with other organizations by then. It turns out CJBS was the best fit for me. Even during the interview, I knew CJBS was different. My interviewer put me at ease and was both encouraging and supportive, going so far as to offer me advice on my career path during our conversation.
Beginning a new position just before tax season was overwhelming; however, the firm was in the process of switching to a new system, which made it a little easier since we were all "new" on some level. Even though it was very busy, everyone was always willing to offer help anytime I asked. I saw a trustful and collaborative working environment. Thankfully, I was offered a fulltime position as a staff accountant after the internship ended, which felt even more encouraging.
Working with other employees in the firm was inspiring. I clearly remember the words a manager once shared with me: "As a tax professional, our job is to do our best to receive the information from the client and then do our best to help them." These words of wisdom empowered me to look beyond the details and focus on the bigger picture. It also encouraged me to continually learn and grow as a tax professional leading up to my most recent promotion to a senior accountant.
Unfortunately, during our busiest time of the year the global pandemic hit in March 2020, and the city was shut down. We immediately started to work from home. While technology and the systems the firm had implemented the year before made the transition easier, it was the sense of teamwork that really supported our efforts. We stayed well-connected, continually communicating in order to help our clients navigate the worldwide changes.
During the past two and a half years of working at CJBS, I received a lot of support and help from everyone on the team. This optimistic and cohesive spirit is what I first experienced in my initial interview over two years ago, and it's what I am inspired to pass on to other new employees as they join our CJBS family.
Kate Kang
More News & Insights
Taking credits can raise flags with the IRS–and audits can be time-consuming and costly. Here's what to consider before opting to save a little extra at tax time. Should you take a tax credit if it means your cannabis business will have a greater chance of being audited? "It depends," says CJBS Partner Ryan Guedel, […]
Dear Clients & Friends, As the extended tax season comes to an end, we appreciate you trusting us to provide the best possible service to meet your financial planning and accounting needs. If for some reason you missed a recent deadline, please call us immediately. With the busy holiday season just around the corner, now […]
As the holiday season is approaching, we wanted to share a NEW Info-Series with you highlighting some of the scams and frauds that are running rampant in today's day and age. We hope this series, written by Larry G. Goldsmith, will help raise your awareness to these scammers' newest tactics and provide you with tips […]
As we come to the end of a challenging year, many people are turning their thoughts to their long-term financial security, looking for ways to make the most of their savings, especially when considering retirement.
There are several benefits to having a Health Savings Account (HSA) and with the rising cost of healthcare, it might be a good time to think about starting one, if you haven't already. What is a health savings account and who is eligible?    In brief, an HSA is a medical savings account to which you […]
The holiday season is upon us! Around this time of year, we are often asked about optimizing charitable tax deductions, including whether you can take charitable donations without itemizing. There are many strategies available to decrease your tax burden through making donations. Below we will discussing a few different methods including bunching as well as […]