Traveling Overseas? What You Need to Know About Value-Added Tax (VAT)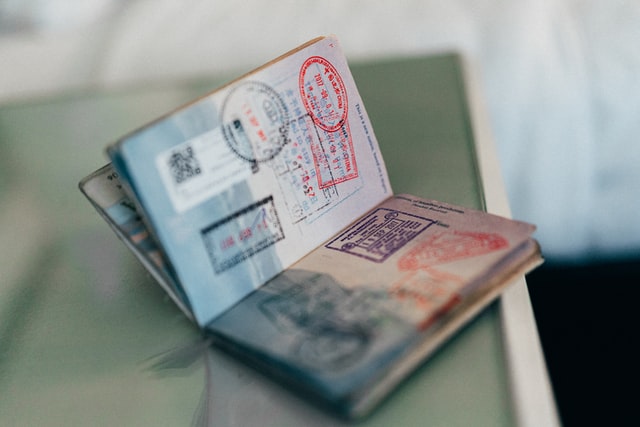 European countries such as France, Spain, and Italy have been open to U.S. travelers since June, and you might already have planned a summer trip. Unfortunately, if you do some shopping abroad, you'll probably encounter something called a value-added tax, or VAT. The good news? Armed with the right information, you can often claim a refund on the fairly hefty fees.
What Is a Value-Added Tax?
Value-added taxes (called goods and services taxes in some countries) are common outside the U.S. In fact, more than 160 countries levy VAT taxes. They're similar to sales taxes, with a few important differences:
VAT rates are much higher than combined state and local taxes in the U.S. The average VAT is 21% but can run even higher. For example, Hungary's current rate is a whopping 27%. (The European Commission is a good source for the latest VAT tax rates.)
The VAT imposes fees on goods and services at every step along the supply chain, not just on the final product.
The VAT is a way for countries to maximize revenue; in some European countries, it generates almost as much money as income taxes. (In the U.S., value-added taxes don't exist and consistently face political hurdles from both sides of the aisle.)
How Can I Claim a Refund?
Luckily, travelers can get a break on VAT, with a little know-how. If you only purchase a few inexpensive souvenirs, it's probably not worth the time and aggravation to claim a refund. But if you buy big-ticket items, such as diamond jewelry or fine antiques, it pays off to reclaim the taxes you paid. And the more you spend, the more you get back.
Although details vary by country, the general refund process is straightforward. Here are some helpful tips:
Note that taxes paid for meals and hotels do not qualify for reimbursements. (But Roman pizza and Parisian hotels are priceless, right?)
You should bring your passport with you when you're shopping.
Look for stores that understand the VAT-refund process. Many shops have signs in the window or by the register to advertise their know-how. (If you don't see a sign, just ask if they have the paperwork. There's a good chance they will.)
Get the necessary refund documents from the shops and attach them to the matching receipts right away.
Don't open your new purchases if they're packaged, as you can't claim a refund on "used" items.
Compare shipping your items — a way to avoid value-added taxes altogether — with your potential refund. (If the shipping cost is higher than the VAT, it's a good idea to carry your treasures home with you and claim the refund.)
At the airport on your way home, you'll present your purchases, receipts, and VAT refund documents to the customs office. (If you've packed your souvenirs in your luggage, stop by the customs office before you check your bags.) If the shops where you bought your items work with third-party VAT refund services, such as Global Blue or Planet, you can stop by one of their counters at the airport and get your money on the spot. Otherwise, your refund will appear on your credit card or you'll receive a refund check in the mail.
With a little advance planning and some follow-up, it's fairly easy to get your VAT refund. So why leave money on the table? After all, you could put it to good use back home with a visit to your favorite restaurant. Or as an investment in your next travel adventure!
If you'd like to learn more about VAT or have any questions for our team, please contact us. We'd love to hear from you!
Stay safe and healthy,
The CJBS Team
More News & Insights
M&A success goes beyond numbers. Organizations often consider successful M&A as solving a giant puzzle of financial statements, hoping to find the perfect profitability balance for both parties. While this is important, it is essential to look beyond the initial business stakes of numbers and profitability. A recent Deloitte study states the root cause of […]
Dear Clients & Friends, Hello! Spring is here, and tax season is now officially behind us. Here at CJBS we take advantage of the beautiful Chicago weather and a chance to rejuvenate and spend time with our loved ones by closing our office at 2 pm on Fridays from May – August. Unless you filed […]
Dear Clients & Friends, Tax deadlines are upon us. This year, tax day is April 18th in most states, with an extension date of October 16th. For individuals in FEMA-designated disaster areas, the deadlines have been postponed to October 16, 2023. If you haven't started on your taxes for 2022, now is the time. Even […]
Dear Clients and Friends,  We hope you are enjoying the beginning of spring. As we get closer to our individual tax deadline (4/18/23), we wanted to send a reminder about Illinois Extensions Payments. Illinois does not allow third party tax software to process extension payments electronically. If you have a balance due with your extension we […]
Here, we outline ways your cannabis business can safeguard against internal and external fraud attempts.  Cannabis is still a nascent industry—yet cannabis businesses throughout the United States have already seen their fair share of fraud. You may have heard the stories of internal theft, duped investors, cyberattacks, or inflated THC percentages on lab tests—the list […]
Dear Clients & Friends, The deadline to send us your tax-related documents is fast approaching. As a reminder, we require that individuals send us all their documents by March 20 to be able to timely file your tax return by the due date. Otherwise, you are looking at filing an extension. If you are a […]