Under New Tax Law, Should Your Business Restructure as a C Corporation?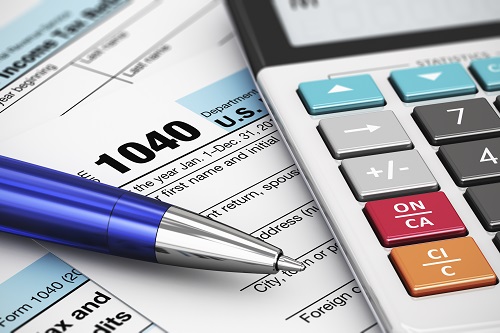 As tax reform begins in America, many businesses might want to consider filing as a C corporation.
In an article from Inc., author Zoe Henry writes, "Most U.S. small businesses currently don't qualify for the reduced corporate tax rate. The majority of small enterprises are structured as pass-through entities such as limited liability companies or S corporations, where profits are taxed according to the owner's personal rate. While there is some tax relief in the bill for those pass-through firms–including a temporary ability to deduct up to 20 percent of income–many could access the permanent cut by converting to full-blown C corporations".
In the article, Henry discusses:
A smart business decision

How long would it take to convert to a C corp?

Taking the time to reorganize and avoid being double taxed
Henry continues, "While the reduction to the maximum corporate tax rate is written as permanent, it could change, Reitmeyer points out. For instance, Democrats could retake a Senate majority, and vote through changes to the law. If that happens, it would be far more complicated to convert back to an S corporation or an LLC than the other way around". Have you considered a C corporation for your business?
To read more, see the full article from Zoe Henry in Inc.
More News & Insights
Dear Clients & Friends, We've had our first snowfall of the year here in Illinois this week, the air is crisp and it's beginning to feel a lot like the Holiday season. Before we get too caught up in family time, it's a good idea to take some time to take care of a few […]
Dear Clients & Friends, Extended tax season just ended, and we appreciate your trust in us as we strive to provide the best possible service to our clients. You may receive a survey requesting feedback on our services in the next few weeks. We would love to hear from you! Please take the time to […]
Dear Clients & Friends, As we enter the fourth quarter for 2022, it's time to start thinking about year-end tax planning. While we work on finalizing the 2021 extensions that are due by October 15th, we are also starting to schedule our annual year-end meetings with clients to prepare for 2022 taxes. We recommend that […]
Dear Clients & Friends, We can't believe summer is almost over. With September only a few days away, we are hard at work finalizing extended tax returns. If you filed an extension last spring, please reach out to your CJBS team member if you have any questions about your return or extension. All of the […]
On August 16th, the President signed the Inflation Reduction Act of 2022, which is widely seen as a slimmed-down version of the President's Build Back Better agenda. Despite its name, many experts do not believe the bill will have a significant impact on prices, though its original intent is to slow their rapid increase. In addition to some of the […]
Whether you're just starting out in the cannabis industry or are a multi-state operator — and whether you're a cultivator, processor, or dispensary — our experienced cannabis experts tailor solutions to your specific challenges. Learn more from Matthew Bergman, CPA and Senior Partner below.