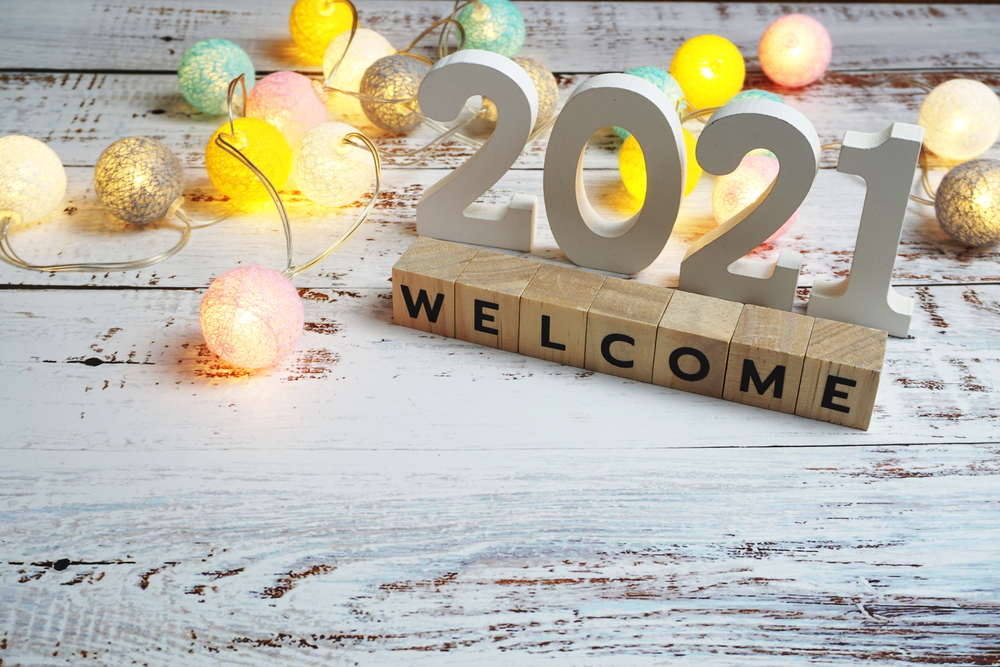 Dear Clients & Friends,
It's time for a new tax filing season. 2020 has undoubtedly brought new challenges to our lives. Along with the issues we all have had to contend with are tax acts passed by Congress that drastically affect your 2020 tax returns. With that said, there will be new and additional forms on your tax return this year.
Along with the requisite income type forms you usually receive and send over, be on the lookout to include other forms and notices. Some of which might be new to you this year and can include:
1099-G for unemployment benefits received, as they are fully taxable;
1099-NEC for non-employee compensation received;
1095-A for the Affordable Care Marketplace health insurance reporting;
1444 notice detailing any Economic Impact Payments (EIP) received; or
Donation notices deducting an above the line charitable contribution.
If you received any EIP in 2020 or 2021, it's not taxable, but the amount and date received must be reported on your 2020 tax return. If you hadn't received a EIP but qualify for it, you will still be eligible to receive it as a result of filing the reconciliation on your 2020 tax return.
As many of you continue to work from home, if you are an employee with wages reported on a W-2, any related unreimbursed expenses are unfortunately not deductible. If, as a result of working remotely, you relocated and worked out of a state other than your home state of residency, give us a call. We can help you navigate complicated multi-state rules.
It's important to note that all business owners, including sole proprietors, must file 1099-NEC by February 1, 2021 to BOTH the payee and IRS for reporting payment paid for services over $600 to any given individual, LLC, or attorney/law firm. If you would like our help to prepare the forms on your behalf or file an extension, please contact us.
Also, If you use an automobile for your business, make sure you have jotted the odometer reading for 12/31/20 (and 12/31/19, of course) and a log detailing your business mileage.
We are looking forward to a smoother season as we have incorporated the latest industry technology and developing resources to effectively help you succeed. If you'd like to learn more or have any questions, please contact us. We hope you have a prosperous 2021 as we continue to move forward together!
Stay safe & healthy,
The CJBS Team
More News & Insights
On September 28th, the federal government notified federal employees that a shutdown was seemingly imminent. However, on September 30th, the Senate approved a temporary funding bill extending the government's operating budget for an additional 45 days. This has led to many conversations and left a lot of questions in people's minds, most specifically: What does […]
A comprehensive round-up of tax pointers for plant-touching businesses in the cannabis industry from CJBS Senior Partner Matt Bergman, CPA.  Cannabis's federal illegality and stringent regulations for state-legal businesses make taxation in the cannabis industry difficult to navigate–and that's an understatement. CJBS Senior Partner Matt Bergman, CPA, knows these complexities well, having operated in the […]
As we move into September, it's important to keep an eye on the calendar, especially if you filed an extension last spring. As a reminder, here are the upcoming deadlines for extensions: In addition to upcoming deadlines, this month we are inviting you to start thinking about your year-end tax planning strategies and how you […]
Running a business comes with its own inherent list of challenges and rewards. On a daily basis, you are often faced with decision-making opportunities that can affect the future of the company, including current tax liability and financial health. However, there's one decision that impacts the future in more far-reaching ways that is often overlooked […]
If you're a manufacturer, optimizing your business tax credit is key to maintaining good financial health. In general, tax credits are more valuable than tax deductions. Why? Because a credit reduces the company's overall tax liability on a dollar-for-dollar basis, whereas a tax deduction only reduces the business' taxable income. Appropriately using both, of course, […]
Internal controls are procedural safeguards put in place to protect access to financial information and transactions. Setting up internal controls is critical for any business to prevent fraud, but it is even more important for cannabis operators–as the industry is especially susceptible to fraud. We discuss internal controls in detail in this webinar with Partner […]