Finding my Roadmap to Career Empowerment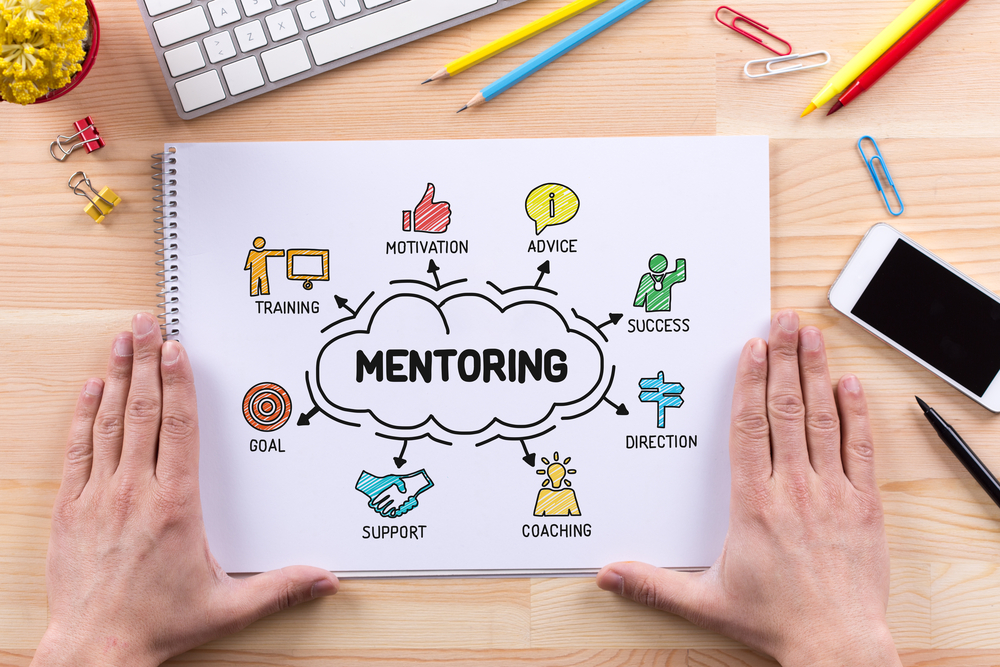 One of the best professional decisions I have ever made was to attend the career fair at Loyola University in September 2018. It was then that I first met members from CJBS. After witnessing my husband's experience with one of the Big 4 accounting firms, I knew that I would prefer to work at a medium‐sized public accounting firm. What was a great fit for him, was probably not ideal for me. Thankfully, CJBS offered me an internship in early 2019, and within a week of that internship ending, I was offered a full‐time position with the firm. Now that I have been with CJBS for over one and a half years, I know I made the right decision for many reasons, including work‐life balance.
The healthy environment and developed firm structure at CJBS have enabled me to be client‐focused and service‐oriented. After I began full‐time, I was assigned a coach who counsels me on my career goals and assists my manager in compiling feedback from other managers. We meet regularly before and after the busy season to review my performance and suggest skill‐building opportunities. Furthermore, in addition to work‐related support, my coach also offers tips for my CPA studies.
It's this approach to mentorship that sets CJBS apart in the field. The managers genuinely care about the growth and success of the employees, which creates a very empowering environment to grow and excel. Since my first day, it was clear to me that the management team makes a collective effort to ensure that new hires (like me) are setup for success from the moment we join the firm. They make sure we are coached on both soft and hard skills and are able to leverage more experienced team members for tips and suggestions. As a result, I'm able to focus on continuously improving the quality of my work and skills to serve our clients.
One of the most difficult things a new college graduate experiences is understanding how an office process works, including things like: time management and CPA exam guidance. By creating a coaching system, CJBS has alleviated this problem and created an encouraging and supportive environment. The kindness, patience, and willingness to help that I have received since joining this firm as a junior staff right after school means everything to me. I could not find a better firm in which to start my public accounting career.
Ziyuan (Sophie) Chen
Tax Associate
More News & Insights
On September 28th, the federal government notified federal employees that a shutdown was seemingly imminent. However, on September 30th, the Senate approved a temporary funding bill extending the government's operating budget for an additional 45 days. This has led to many conversations and left a lot of questions in people's minds, most specifically: What does […]
A comprehensive round-up of tax pointers for plant-touching businesses in the cannabis industry from CJBS Senior Partner Matt Bergman, CPA.  Cannabis's federal illegality and stringent regulations for state-legal businesses make taxation in the cannabis industry difficult to navigate–and that's an understatement. CJBS Senior Partner Matt Bergman, CPA, knows these complexities well, having operated in the […]
As we move into September, it's important to keep an eye on the calendar, especially if you filed an extension last spring. As a reminder, here are the upcoming deadlines for extensions: In addition to upcoming deadlines, this month we are inviting you to start thinking about your year-end tax planning strategies and how you […]
Running a business comes with its own inherent list of challenges and rewards. On a daily basis, you are often faced with decision-making opportunities that can affect the future of the company, including current tax liability and financial health. However, there's one decision that impacts the future in more far-reaching ways that is often overlooked […]
If you're a manufacturer, optimizing your business tax credit is key to maintaining good financial health. In general, tax credits are more valuable than tax deductions. Why? Because a credit reduces the company's overall tax liability on a dollar-for-dollar basis, whereas a tax deduction only reduces the business' taxable income. Appropriately using both, of course, […]
Internal controls are procedural safeguards put in place to protect access to financial information and transactions. Setting up internal controls is critical for any business to prevent fraud, but it is even more important for cannabis operators–as the industry is especially susceptible to fraud. We discuss internal controls in detail in this webinar with Partner […]