Finding my Roadmap to Career Empowerment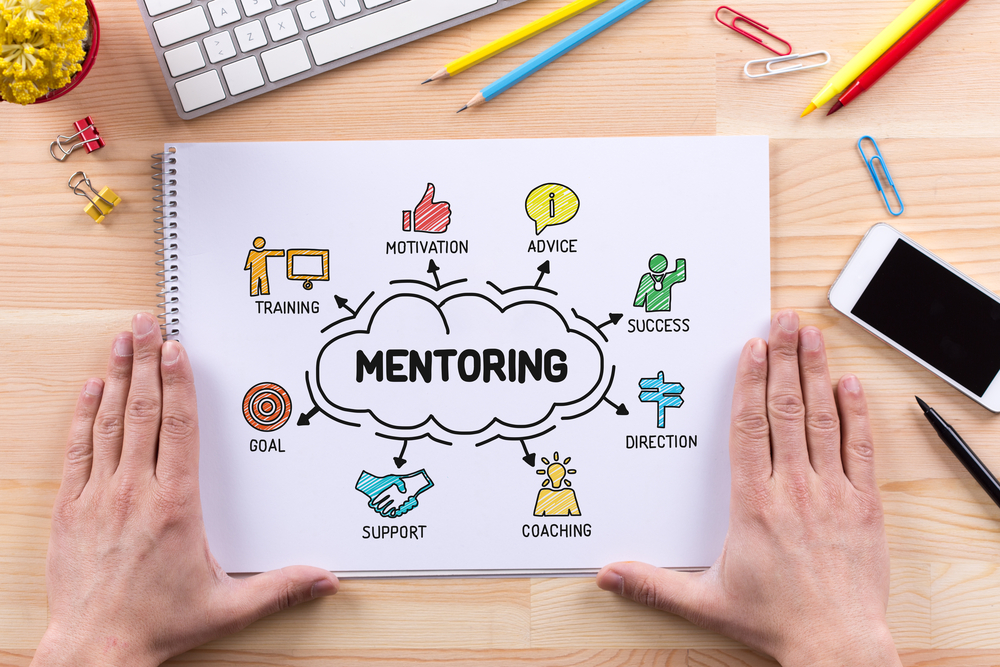 One of the best professional decisions I have ever made was to attend the career fair at Loyola University in September 2018. It was then that I first met members from CJBS. After witnessing my husband's experience with one of the Big 4 accounting firms, I knew that I would prefer to work at a medium‐sized public accounting firm. What was a great fit for him, was probably not ideal for me. Thankfully, CJBS offered me an internship in early 2019, and within a week of that internship ending, I was offered a full‐time position with the firm. Now that I have been with CJBS for over one and a half years, I know I made the right decision for many reasons, including work‐life balance.
The healthy environment and developed firm structure at CJBS have enabled me to be client‐focused and service‐oriented. After I began full‐time, I was assigned a coach who counsels me on my career goals and assists my manager in compiling feedback from other managers. We meet regularly before and after the busy season to review my performance and suggest skill‐building opportunities. Furthermore, in addition to work‐related support, my coach also offers tips for my CPA studies.
It's this approach to mentorship that sets CJBS apart in the field. The managers genuinely care about the growth and success of the employees, which creates a very empowering environment to grow and excel. Since my first day, it was clear to me that the management team makes a collective effort to ensure that new hires (like me) are setup for success from the moment we join the firm. They make sure we are coached on both soft and hard skills and are able to leverage more experienced team members for tips and suggestions. As a result, I'm able to focus on continuously improving the quality of my work and skills to serve our clients.
One of the most difficult things a new college graduate experiences is understanding how an office process works, including things like: time management and CPA exam guidance. By creating a coaching system, CJBS has alleviated this problem and created an encouraging and supportive environment. The kindness, patience, and willingness to help that I have received since joining this firm as a junior staff right after school means everything to me. I could not find a better firm in which to start my public accounting career.
Ziyuan (Sophie) Chen
Tax Associate
More News & Insights
Dear Clients & Friends, We've had our first snowfall of the year here in Illinois this week, the air is crisp and it's beginning to feel a lot like the Holiday season. Before we get too caught up in family time, it's a good idea to take some time to take care of a few […]
Dear Clients & Friends, Extended tax season just ended, and we appreciate your trust in us as we strive to provide the best possible service to our clients. You may receive a survey requesting feedback on our services in the next few weeks. We would love to hear from you! Please take the time to […]
Dear Clients & Friends, As we enter the fourth quarter for 2022, it's time to start thinking about year-end tax planning. While we work on finalizing the 2021 extensions that are due by October 15th, we are also starting to schedule our annual year-end meetings with clients to prepare for 2022 taxes. We recommend that […]
Dear Clients & Friends, We can't believe summer is almost over. With September only a few days away, we are hard at work finalizing extended tax returns. If you filed an extension last spring, please reach out to your CJBS team member if you have any questions about your return or extension. All of the […]
On August 16th, the President signed the Inflation Reduction Act of 2022, which is widely seen as a slimmed-down version of the President's Build Back Better agenda. Despite its name, many experts do not believe the bill will have a significant impact on prices, though its original intent is to slow their rapid increase. In addition to some of the […]
Whether you're just starting out in the cannabis industry or are a multi-state operator — and whether you're a cultivator, processor, or dispensary — our experienced cannabis experts tailor solutions to your specific challenges. Learn more from Matthew Bergman, CPA and Senior Partner below.