Helping You Keep Up On HR Compliance – And Keeping Your Employees And Business Safe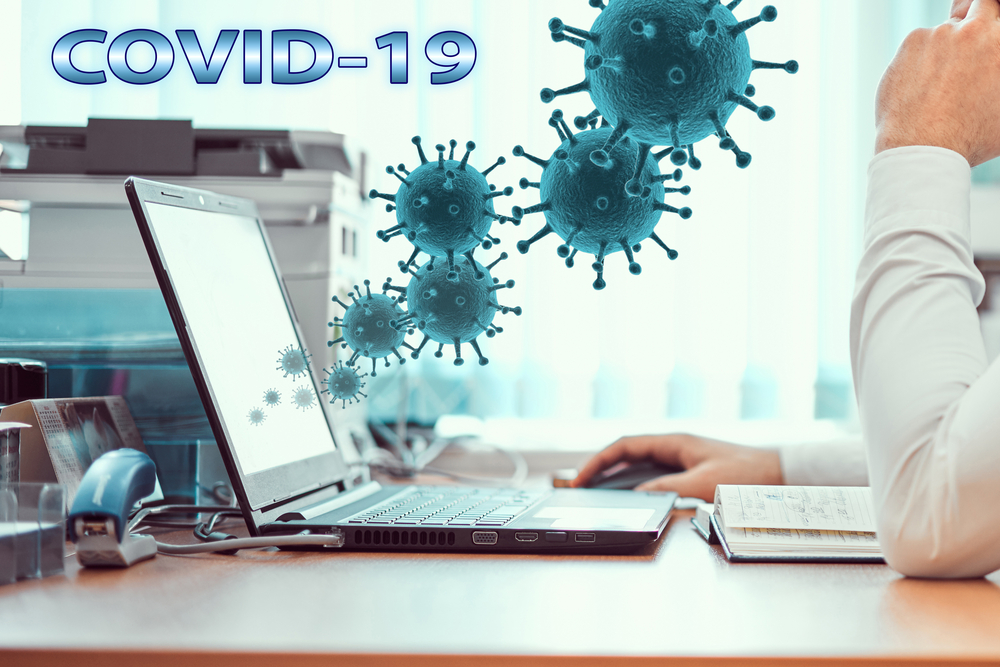 Dear Clients & Friends,
Last summer, we wrote about the importance of keeping employees safe during the pandemic, both for their sake and to protect your business from possible litigations. While the availability of vaccinations has raised hopes of getting back to a more "normal" working life, it will be a slow process that is not without risk. Additionally, with a new administration in place, substantial policy changes are likely, which means, you as an employer, will have to keep up with relevant regulations.
Unlike common colds and the flu, Covid-19 is a recordable illness, and employers are required to create exposure control plans to protect their workers—with penalties for those not doing enough. In fact, according to a survey conducted by one of CJBS's payroll provider ADP TotalSource, ensuring compliance with laws and regulations is the number one HR challenge facing businesses today. Inquiries for guidance on compliance questions have increased by over 1,500% in the past year. Fortunately, comprehensive services are available to help employers deal with the potential liabilities of bringing staff back to work.
At the onset of the pandemic, ADP surveyed employers with 1,000+ employees, and 39% said employees' health fear was a top concern. With employers prioritizing their workers' health and safety, the nature of the workplace has changed over the past year—and continues to evolve. Employers are increasingly taking steps to ensure a safe return to the workplace by creating protocols that limit potential exposure.
The US Department of Labor's Occupational Safety and Health Administration (OSHA) has increased its budget for inspections by $12.7m in 2021. While OSHA's focus has traditionally been on construction sites, it is now prioritizing non-construction workplaces, especially those with 20 or more employees. We understand that this will subject most of our business clients as OSHA focuses on ensuring that workplaces are compliant with Covid-related health and safety requirements.
Meanwhile, several states have taken action to extend workers' compensation coverage to include Covid-19 as a work-related illness. They have enacted legislation creating a presumption of coverage for various types of workers, which shifts the burden of proof onto the employer to demonstrate that Covid was not contracted at work.
As a result, it is more than likely that workers' compensation claims will increase in the near future. We understand that managing those claims will require resources and expertise, especially as requirements vary across states for many of our business clients. We have established relationships with payroll representatives, who are on-hand to help you reduce the costs associated with Covid19 and other workplace injuries and illnesses. For questions or to get started contact Yari Rehmanim at  and Kate Ferris at . As always, we are here to help you take a proactive approach to improve safety and minimizing risk, including the risk of litigation.
Stay safe & healthy,
The CJBS Team
More News & Insights
Dear Clients & Friends, As we enter the fourth quarter for 2022, it's time to start thinking about year-end tax planning. While we work on finalizing the 2021 extensions that are due by October 15th, we are also starting to schedule our annual year-end meetings with clients to prepare for 2022 taxes. We recommend that […]
Dear Clients & Friends, We can't believe summer is almost over. With September only a few days away, we are hard at work finalizing extended tax returns. If you filed an extension last spring, please reach out to your CJBS team member if you have any questions about your return or extension. All of the […]
On August 16th, the President signed the Inflation Reduction Act of 2022, which is widely seen as a slimmed-down version of the President's Build Back Better agenda. Despite its name, many experts do not believe the bill will have a significant impact on prices, though its original intent is to slow their rapid increase. In addition to some of the […]
Whether you're just starting out in the cannabis industry or are a multi-state operator — and whether you're a cultivator, processor, or dispensary — our experienced cannabis experts tailor solutions to your specific challenges. Learn more from Matthew Bergman, CPA and Senior Partner below.
Reminder: The temporary 100% deduction for eligible business meal expenses remains in effect through December 31, 2022. That means there's still time to benefit from tax-saving opportunities: Hosting office events and holiday parties are two great ways to build relationships with your clients and team while taking advantage of the expanded business meal deduction. Keep […]
Dear Clients & Friends, Summer is here, and we hope you and your family are able to make the most of the season. This month, we have gathered some important updates to ensure tax and other financial issues do not cast a cloud over your summer! For example, if you're traveling overseas, remember you can […]