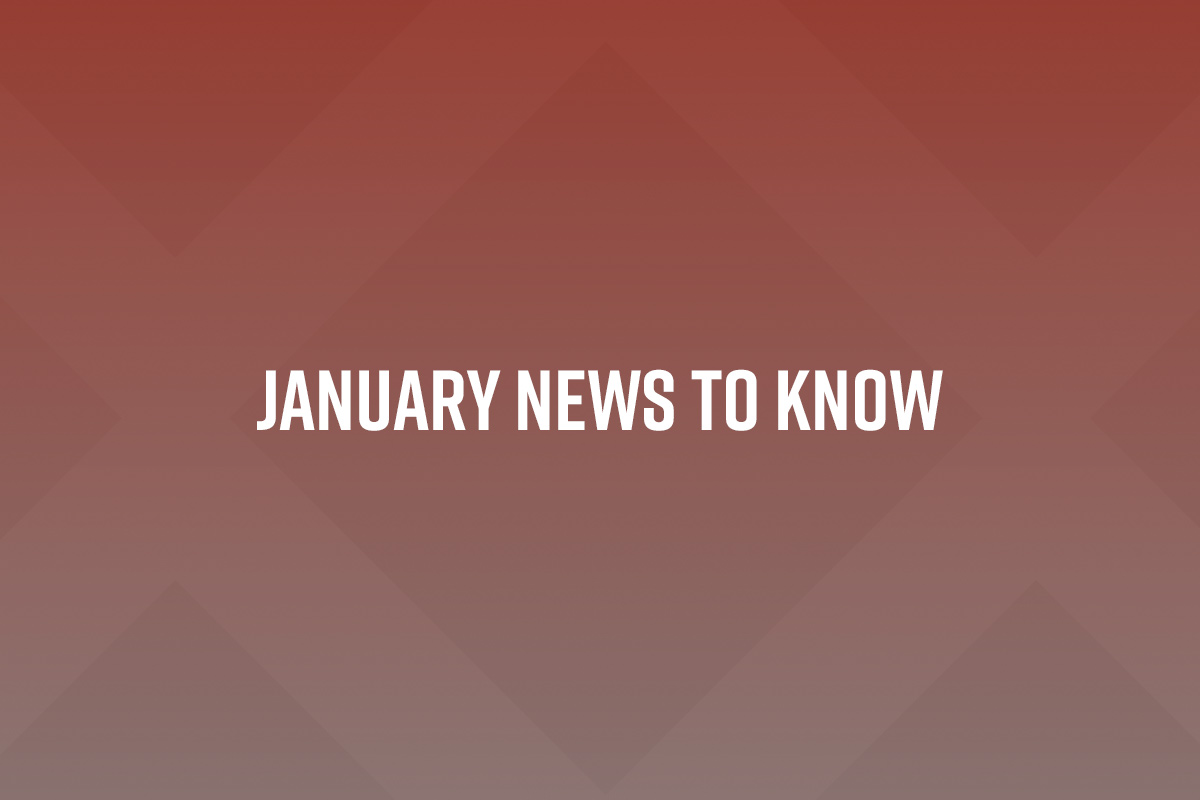 IRS Issues New Rates for 2022
There have been many cost of living rate changes by the IRS to account for inflation. The following are just a few (a more complete list to follow):
For those using an automobile for business, charitable, medical or moving expenses this year, the IRS has issued the following new mileage rates for 2022:

Business: 58.5 cents a mile
Medical or Moving: 18 cents a mile
Charitable: 14 cents a mile

Estates of decedents during 2022 have a basic exclusion amount of $12,060,000, up from a total of $11,700,000 in 2021.
The contribution limit for employees who participate in a 401(k), 403(b), most 457 plans, and the federal government's Thrift Savings Plan is increased to $20,500 in 2022, up from $19,500 in 2021. The limit on annual contributions to an IRA remains unchanged at $6,000.
For 2022, the top tax rate remains 37% for individual single taxpayers with incomes greater than $539,900 ($647,850 for married couples filing jointly).
Will Build Back Better Affect Your Taxes?
While a version of the Build Back Better (BBB) Act passed in the House, it has stalled in the Senate. As it was originally drafted, BBB contains wide-ranging tax changes, including an extension of the Child Tax Credit, green energy incentives, and tax increases on wealthier families, investors, and corporations, to name a few. We outlined some of those changes in our 2021 Year-End Tax Planning Guide.
We are carefully tracking the progress of BBB and will keep you informed of any developments that may impact you or your business.
The 2022 Tax Filing Season Is Underway
Whether you're filing individual or business taxes, the CJBS team is ready to help!
Individuals
If we handle your individual return, your Tax Organizer will be sent this month, so please keep an eye on your inbox (and spam folder). The Organizer will help ensure you're providing all the information we need for our team to efficiently complete and file your return. This may include:
Your spouse's email address.
If your family received an advance Child Tax Credit (CTC) in 2021, you MUST have an accurate record of it. Expect a letter from the IRS (Form 6419, 2021 CTC) showing the total amount of payments you received. Be sure to keep this and any other IRS letters of payments received, including your third Economic Impact Payment (EIP) from early 2021.
Businesses
If you're a CJBS business client, you will soon receive an Engagement Letter for your consideration and signature. The signed engagement will allow us to begin providing services for you and your organization in 2022. Once received, please review the scope of services to confirm your agreement. Let us know if you have any questions; otherwise, please sign and return as soon as possible.
Also important to note:
Business owners, including sole proprietors, must file 1099-NEC by January 31st, reporting payments for services over $600 to any given individual, LLC, or attorney/law firm. If you don't have W9s for every contract worker, it's important to secure those now in order to timely issue and file 1099s by the deadline and avoid a $500 penalty per contractor.
As a reminder, employers must file payroll reports and issue W-2s by January 31st.
Make sure to account for your 12/31/2021 year-end inventory.
If you use an automobile for your business, make sure you have jotted down the odometer reading for 12/31/21 (and 12/31/20, of course) and a log detailing your business mileage.
As always, if you are planning on filing an extension, please let us know as soon as you receive your organizer or engagement letter so we can better accommodate your organizational needs. Please feel free to contact your CJBS team member.
Stay safe & healthy,
The CJBS Team
More News & Insights
M&A success goes beyond numbers. Organizations often consider successful M&A as solving a giant puzzle of financial statements, hoping to find the perfect profitability balance for both parties. While this is important, it is essential to look beyond the initial business stakes of numbers and profitability. A recent Deloitte study states the root cause of […]
Dear Clients & Friends, Hello! Spring is here, and tax season is now officially behind us. Here at CJBS we take advantage of the beautiful Chicago weather and a chance to rejuvenate and spend time with our loved ones by closing our office at 2 pm on Fridays from May – August. Unless you filed […]
Dear Clients & Friends, Tax deadlines are upon us. This year, tax day is April 18th in most states, with an extension date of October 16th. For individuals in FEMA-designated disaster areas, the deadlines have been postponed to October 16, 2023. If you haven't started on your taxes for 2022, now is the time. Even […]
Dear Clients and Friends,  We hope you are enjoying the beginning of spring. As we get closer to our individual tax deadline (4/18/23), we wanted to send a reminder about Illinois Extensions Payments. Illinois does not allow third party tax software to process extension payments electronically. If you have a balance due with your extension we […]
Here, we outline ways your cannabis business can safeguard against internal and external fraud attempts.  Cannabis is still a nascent industry—yet cannabis businesses throughout the United States have already seen their fair share of fraud. You may have heard the stories of internal theft, duped investors, cyberattacks, or inflated THC percentages on lab tests—the list […]
Dear Clients & Friends, The deadline to send us your tax-related documents is fast approaching. As a reminder, we require that individuals send us all their documents by March 20 to be able to timely file your tax return by the due date. Otherwise, you are looking at filing an extension. If you are a […]