Scams and Frauds Series By Larry Goldsmith – Part One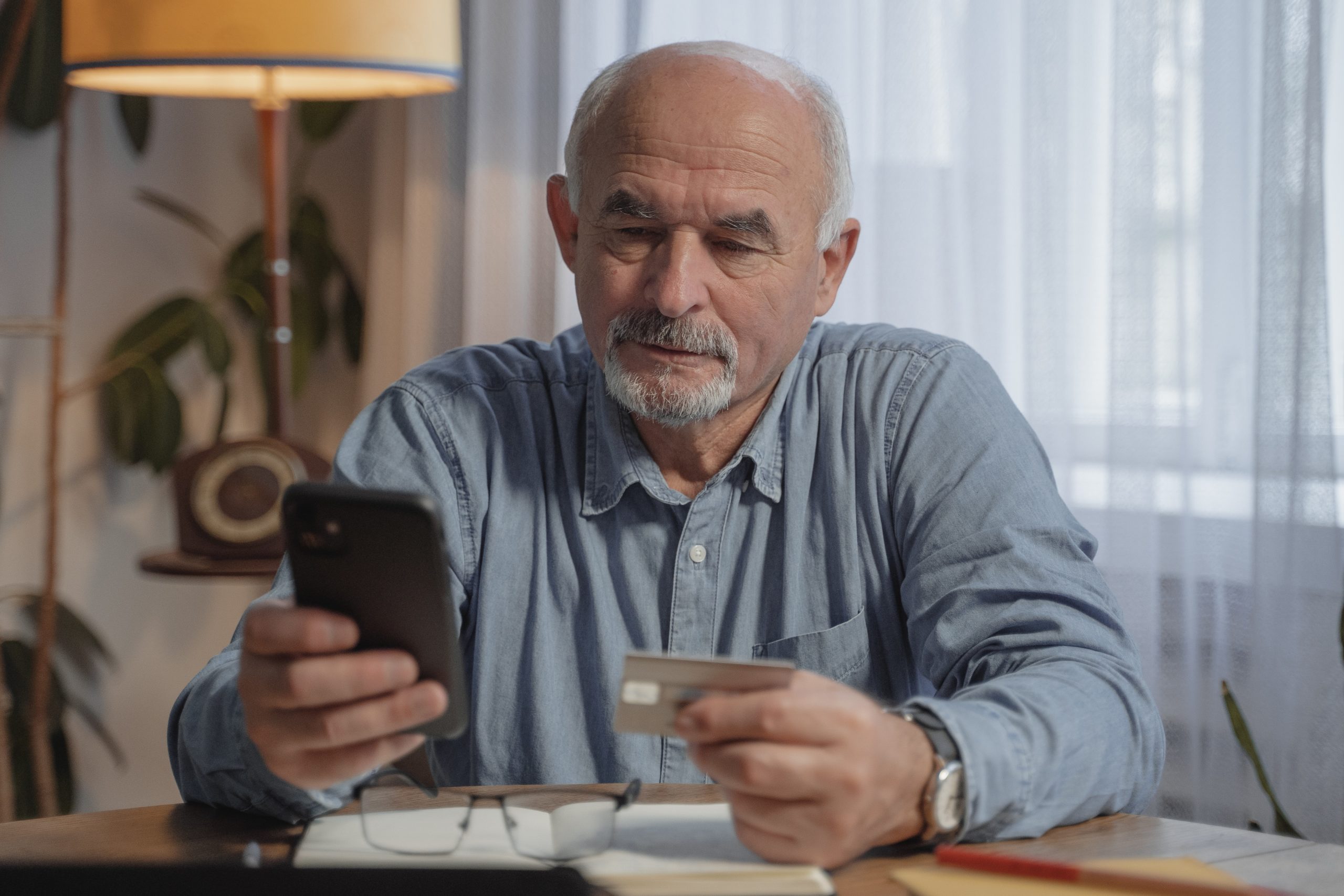 As the holiday season is approaching, we wanted to share a NEW Info-Series with you highlighting some of the scams and frauds that are running rampant in today's day and age. We hope this series, written by Larry G. Goldsmith, will help raise your awareness to these scammers' newest tactics and provide you with tips to avoid being their next victim.
Each week, Larry will share a story or two about a specific type of scam or fraud, as well as what you can do about it if you suspect you've already been a victim. We hope you find this series helpful and insightful. Stay safe out there!
[Larry G. Goldsmith, JD, CPA, MAFF is a financial forensic accountant as well as a published author, licensed attorney, and certified public accountant.]
___________________________________________________________________________________________________________________________________
In my practice, I receive numerous calls from individuals that have been assaulted with attempts to defraud them of their savings. More times than I can recall, the individual is duped and becomes the fraudster's victim. In this info-series, I will share with you some of the most common scams and frauds as well as prevention techniques you can use to stay safe.
First and foremost, let's look at two quick and easy things you can do today to protect yourself:
Turn on a credit freeze—To protect yourself, I recommend turning on a credit freeze. How do you do this? Very easily: You freeze your credit by contacting the three credit reporting agencies and requesting the freeze. The best part is that you can also easily undo this, if needed. Should you need to refinance a mortgage or open a line of credit you can lift the freeze for the time you need to close the deal and then reinstate it. A freeze will prevent others from creating debt (loans, mortgages, or credit cards) in your name.
Set up alerts—In my county, it is possible to set up an email alert should someone attempt to place a lien on the property which includes a mortgage on your home. I subscribe to a service like True Credit, which notifies me monthly if anyone has applied for credit or loans in my name.
Now, let's start the series by looking at how the fraudsters operate and get your information in the first place. To follow are the 3 main methods scammers can use to obtain your information and commit fraud:
The Personal Approach—Fraudsters prey on individuals who are vulnerable or have weaknesses. That includes all of us. The fraudster mostly selects the elderly, people seeking companionship, trusting individuals or those willing to help others in need. A financially desperate individual will believe an email saying that they are beneficiaries in an unknown person's will, won a lottery or will be given money by a Nigerian prince needing assistance.
The Dark Web—The fraudster may have purchased your name, phone number, social security number, and address from the dark web from hackers who stole the data from your bank, doctors' office, or insurance company, to name a few possibilities. Sometimes, it's a restaurant server who takes your credit card and records the card number, expiration date, and security for their use later when they order items online. It can even be an individual who reproduced one of your checks and your signature to personally benefit from your money.
Online Services—For my work, I subscribe to an internet service that provides me with personal public information to conduct forensic financial investigations. The website I subscribe to provide me with an individual's name, address, phone numbers, email addresses, last four digits of their social security number, every home, boat, and car they've owned, mortgages, places of employment, arrest records, possible relatives, and neighbor's names. Other data is available should I need it. Fraudsters can find similar services from unethical providers, too. 
All our personal and financial information is available in some form or fashion, which makes us all vulnerable. We can be defrauded without our knowledge or assistance, but there are things you can do to prevent being their next victim. In addition to the two steps, I've listed above, you need to monitor your accounts monthly. This includes your bank accounts and all your credit cards. Fraud doesn't have to be "big ticket items" for you to lose out.
For example, a fraudster with knowledge of your credit card information may create charges of a small, uneven dollar amount, like $20.34. If the charge goes unnoticed or unchallenged, they will attempt to do it again the next month. After three months, the bank's computers will assume that the payee is one that you approve of. What can you do? Always contact the bank if something appears questionable, otherwise you will suffer financial loss. It is also possible to set up real time alerts whenever a credit card charge or a bank charge is received by your financial institution.
Ultimately, stolen identities are quite common. These scams and frauds are everywhere, happening every day. In the upcoming entries in this series, we will look at real-life examples of different types of fraud and what can be done, or was done, in each instance. I hope you will find this info-series helpful. As always, if you have any questions or suspect you may be the victim of fraud, please reach out to me or your CJBS team member today.
More News & Insights
Taking credits can raise flags with the IRS–and audits can be time-consuming and costly. Here's what to consider before opting to save a little extra at tax time. Should you take a tax credit if it means your cannabis business will have a greater chance of being audited? "It depends," says CJBS Partner Ryan Guedel, […]
Dear Clients & Friends, As the extended tax season comes to an end, we appreciate you trusting us to provide the best possible service to meet your financial planning and accounting needs. If for some reason you missed a recent deadline, please call us immediately. With the busy holiday season just around the corner, now […]
As the holiday season is approaching, we wanted to share a NEW Info-Series with you highlighting some of the scams and frauds that are running rampant in today's day and age. We hope this series, written by Larry G. Goldsmith, will help raise your awareness to these scammers' newest tactics and provide you with tips […]
As we come to the end of a challenging year, many people are turning their thoughts to their long-term financial security, looking for ways to make the most of their savings, especially when considering retirement.
There are several benefits to having a Health Savings Account (HSA) and with the rising cost of healthcare, it might be a good time to think about starting one, if you haven't already. What is a health savings account and who is eligible?    In brief, an HSA is a medical savings account to which you […]
The holiday season is upon us! Around this time of year, we are often asked about optimizing charitable tax deductions, including whether you can take charitable donations without itemizing. There are many strategies available to decrease your tax burden through making donations. Below we will discussing a few different methods including bunching as well as […]