Tax season deadline extended. What you need to know.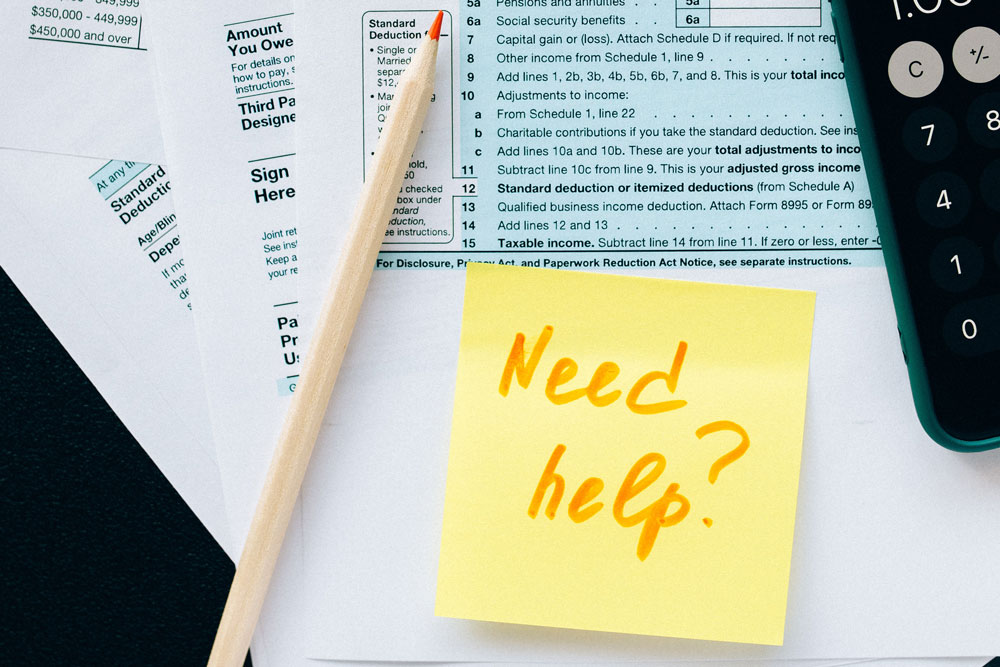 The IRS and our home state of Illinois have announced postponing the deadline for all individual tax returns from April 15 to May 17 this year in realizing the hardship that many taxpayers are still experiencing as a result of the Covid-19 pandemic. It's important to note that the first quarter 2021 estimated income tax payments due April 15 have not been extended for both the federal and the state and must still be paid on time. For that reason, we would like to reassure you that we are still aiming to work through your 2020 returns through the original deadline of April 15. You will however, have until May 17, 2021 for payments due on your 2020 taxes without incurring additional interest or penalties. We are on hand to answer any questions as it relates to the new filing deadline and its effect on your home state.
2020 Unemployment Benefits – Non-Taxable
The IRS has released informal guidance on the American Rescue Plan Act's changes, which retroactively affect 2020 returns by making the first $10,200 in unemployment benefits tax-free for qualified taxpayers. Although the IRS has released the updated worksheet used to exclude the income for those who have not filed, additional guidance is promised as we are awaiting to hear from various individual states on their treatment. IRS continues to advise against amending tax returns already filed with taxable unemployment income.
PPP deadline
The House of Representatives has now voted to extend the Paycheck Protection Program (PPP) deadline to May 31, 2021, and this is likely to be approved by the Senate and become law. Moreover, the new guidance allows sole proprietors to use their gross receipts rather than gross profit for calculating their PPP funds. This could add thousands of extra dollars into struggling sole proprietors' businesses (those who file Schedule C on their 1040). Good news all around!
We are on hand navigating the constant tax law changes by staying at the pulse of the information. We will let you know as soon as additional guidance is issued. In the meantime, please contact us with any questions.
Stay safe & healthy,
The CJBS Team
More News & Insights
On September 28th, the federal government notified federal employees that a shutdown was seemingly imminent. However, on September 30th, the Senate approved a temporary funding bill extending the government's operating budget for an additional 45 days. This has led to many conversations and left a lot of questions in people's minds, most specifically: What does […]
A comprehensive round-up of tax pointers for plant-touching businesses in the cannabis industry from CJBS Senior Partner Matt Bergman, CPA.  Cannabis's federal illegality and stringent regulations for state-legal businesses make taxation in the cannabis industry difficult to navigate–and that's an understatement. CJBS Senior Partner Matt Bergman, CPA, knows these complexities well, having operated in the […]
As we move into September, it's important to keep an eye on the calendar, especially if you filed an extension last spring. As a reminder, here are the upcoming deadlines for extensions: In addition to upcoming deadlines, this month we are inviting you to start thinking about your year-end tax planning strategies and how you […]
Running a business comes with its own inherent list of challenges and rewards. On a daily basis, you are often faced with decision-making opportunities that can affect the future of the company, including current tax liability and financial health. However, there's one decision that impacts the future in more far-reaching ways that is often overlooked […]
If you're a manufacturer, optimizing your business tax credit is key to maintaining good financial health. In general, tax credits are more valuable than tax deductions. Why? Because a credit reduces the company's overall tax liability on a dollar-for-dollar basis, whereas a tax deduction only reduces the business' taxable income. Appropriately using both, of course, […]
Internal controls are procedural safeguards put in place to protect access to financial information and transactions. Setting up internal controls is critical for any business to prevent fraud, but it is even more important for cannabis operators–as the industry is especially susceptible to fraud. We discuss internal controls in detail in this webinar with Partner […]