The SECURE Act and How It Could Affect Your Retirement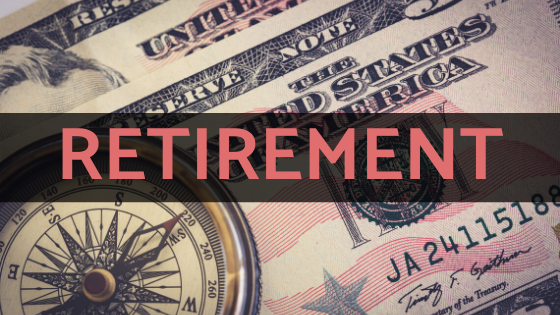 As part of a larger government spending package, the Setting Every Community Up for Retirement Enhancement Act (SECURE Act) was recently signed into law. The Act includes many provisions and reforms aimed at making saving for retirement easier and more accessible.
The Secure Act changes several provisions related to tax-advantaged retirement accounts.
Most provisions in the law went into effect on January 1, 2020.
Key Takeaways to the Act include:
Repeals the maximum age for traditional IRA contributions, which currently is age 70½. You can continue to make contributions to traditional IRAs, provided you have earned income.
Increases the required minimum distribution age for retirement accounts from age 70½ to 72, for those who are not 70½ by the end of 2019.
Distributions from an inherited IRA must now be taken within ten years. Previously, distributions could be taken over your single life expectancy. The new law applies to those passing away on or after January 1, 2020. Exceptions are included for a surviving spouse and a minor child.
Many part-time workers will be eligible to participate in an employer sponsored retirement plan. Any employee who worked more than 1,000 hours in one year, or 500 hours over three consecutive years may now be eligible.
Employers can receive a tax credit for starting a retirement plan, up to $5,000, subject to certain limitations.
Allows withdrawal up to $10,000 from 529 plans for repayment of student loans.
Permits penalty free withdrawals of $5,000 from 401(k) accounts to defray the costs of having or adopting a child.
Because many of these changes are complex and involve long-term strategies, it is still important to consider the impact on your overall financial plan.
Talk to Us
Changes in the tax code and your own financial circumstances are common. Planning is an ongoing process.
Please contact us to discuss your unique situation.
More Blog Posts
My first day of work as an administrative assistant at CJBS in August 2020 was unlike any other first day I've had — not because of the people or the office, but because I started in the middle of a worldwide pandemic. The CJBS office had recently reopened after being closed during the beginning of […]
In the past the beginning of March has always meant certain things to me – we have endured the worst weather of another Chicago winter and spring is close; the groundhog has seen his "tax" shadow so there is only six more weeks of tax season; golf season will soon be here; and a funny John Belushi bit about March coming in like a lion (worth the YouTube search).
When I'm not creating innovative tax and financial strategies for clients, you can usually find me on the golf course. Golf checks a lot of boxes for me. I originally started to play as I saw others developing relationships and business on the golf course. Having never played, I immediately went for some lessons. The first time I hit a four iron long and straight, I was hooked.
In January 2018, I began working at CJBS as an intern at the start of tax season. I was very grateful for the opportunity as I hadn't had much experience with other organizations by then. It turns out CJBS was the best fit for me. Even during the interview, I knew CJBS was different. My interviewer put me at ease and was both encouraging and supportive, going so far as to offer me advice on my career path during our conversation.
One of the best professional decisions I have ever made was to attend the career fair at Loyola University in September 2018. It was then that I first met members from CJBS. After witnessing my husband's experience with one of the Big 4 accounting firms, I knew that I would prefer to work at a medium‐sized public accounting firm. What was a great fit for him, was probably not ideal for me.
Last fall, after applying for a summer internship, I had my first conversation with members of the CJBS team via a virtual interview. Right away I knew that CJBS would be a perfect fit. Both Ryan and Susan were welcoming on the call and we connected over their description that accounting is like puzzle solving. […]