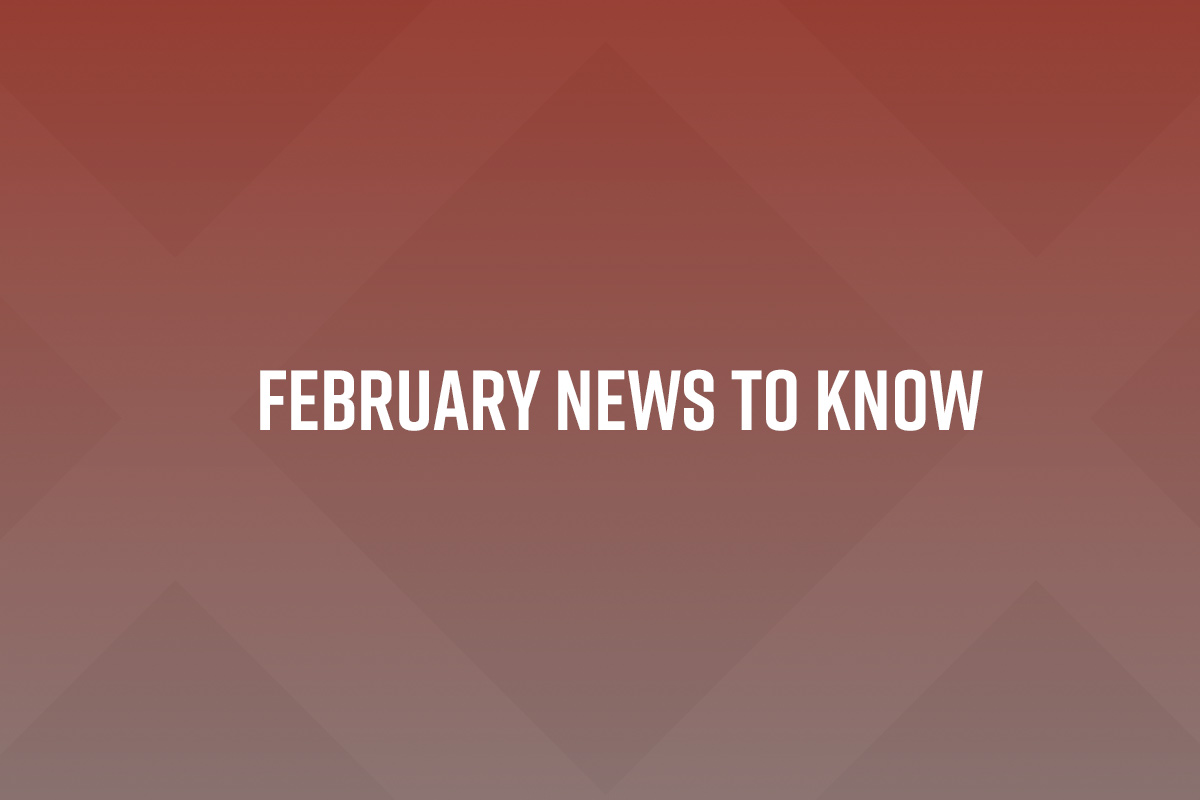 Interest Payments on 2020 IRS Refunds
In 2021,  millions of taxpayers received an interest payment with their tax refunds due to processing and refund delays. If you were one of them, be on the lookout for a form called 1099-INT. Any interest you earned on your IRS refund is fully taxable and will be listed on that form, so you'll want to share it with your accountant for your 2021 filing. 
For Business Owners: 1099-NEC Filing Extension Deadline
As we mentioned in our January News to Know, business owners — including sole proprietors — must file a 1099-NEC (nonemployee compensation) to report cumulative payments for services over $600 to any individual, LLC, or attorney/law firm. The original filing deadline was January 31, but you have until February 28 to file if you filed for an extension.
Important Tax Dates to Know
As federal offices are closed on April 15 for Emancipation Day (a holiday in Washington, D.C.), the IRS recently announced that the deadline to file and pay income taxes this year, or file an extension, is Monday, April 18, for most states. Maine and Massachusetts residents have until April 19 to file federal returns, as April 18 is Patriot's Day in those two states.
Additionally, the agency announced that the 2022 federal tax season began on Monday, January 24, for individual filers. The IRS is getting an early start to plan around two main challenges: 1) a possible resurgence of COVID-19 infections, and 2) less funding from Congress than the President's administration requested.
Key Tax Law Changes That Could Affect You in 2022
The IRS made several tax law changes in 2021 that may affect your filing this year. These new provisions include, but are not limited to, the following:
We've outlined these and other tax law changes that could impact your 2021 filing here. 
Electronic Filing & Direct Deposit
As a reminder, we recommend that you choose direct deposit with your e-filed return as a reliable, fast, and secure way to get your tax refund. Now more than ever, it's important to have a safe, contact-free way to receive any payments
As always, don't hesitate to reach out with any questions or concerns you may have. We're here to help! Please feel free to contact your CJBS team member.
Stay safe & healthy,
More News & Insights
On September 28th, the federal government notified federal employees that a shutdown was seemingly imminent. However, on September 30th, the Senate approved a temporary funding bill extending the government's operating budget for an additional 45 days. This has led to many conversations and left a lot of questions in people's minds, most specifically: What does […]
A comprehensive round-up of tax pointers for plant-touching businesses in the cannabis industry from CJBS Senior Partner Matt Bergman, CPA.  Cannabis's federal illegality and stringent regulations for state-legal businesses make taxation in the cannabis industry difficult to navigate–and that's an understatement. CJBS Senior Partner Matt Bergman, CPA, knows these complexities well, having operated in the […]
As we move into September, it's important to keep an eye on the calendar, especially if you filed an extension last spring. As a reminder, here are the upcoming deadlines for extensions: In addition to upcoming deadlines, this month we are inviting you to start thinking about your year-end tax planning strategies and how you […]
Running a business comes with its own inherent list of challenges and rewards. On a daily basis, you are often faced with decision-making opportunities that can affect the future of the company, including current tax liability and financial health. However, there's one decision that impacts the future in more far-reaching ways that is often overlooked […]
If you're a manufacturer, optimizing your business tax credit is key to maintaining good financial health. In general, tax credits are more valuable than tax deductions. Why? Because a credit reduces the company's overall tax liability on a dollar-for-dollar basis, whereas a tax deduction only reduces the business' taxable income. Appropriately using both, of course, […]
Internal controls are procedural safeguards put in place to protect access to financial information and transactions. Setting up internal controls is critical for any business to prevent fraud, but it is even more important for cannabis operators–as the industry is especially susceptible to fraud. We discuss internal controls in detail in this webinar with Partner […]