Paulette Cihlar Celebrates 10 Years at CJBS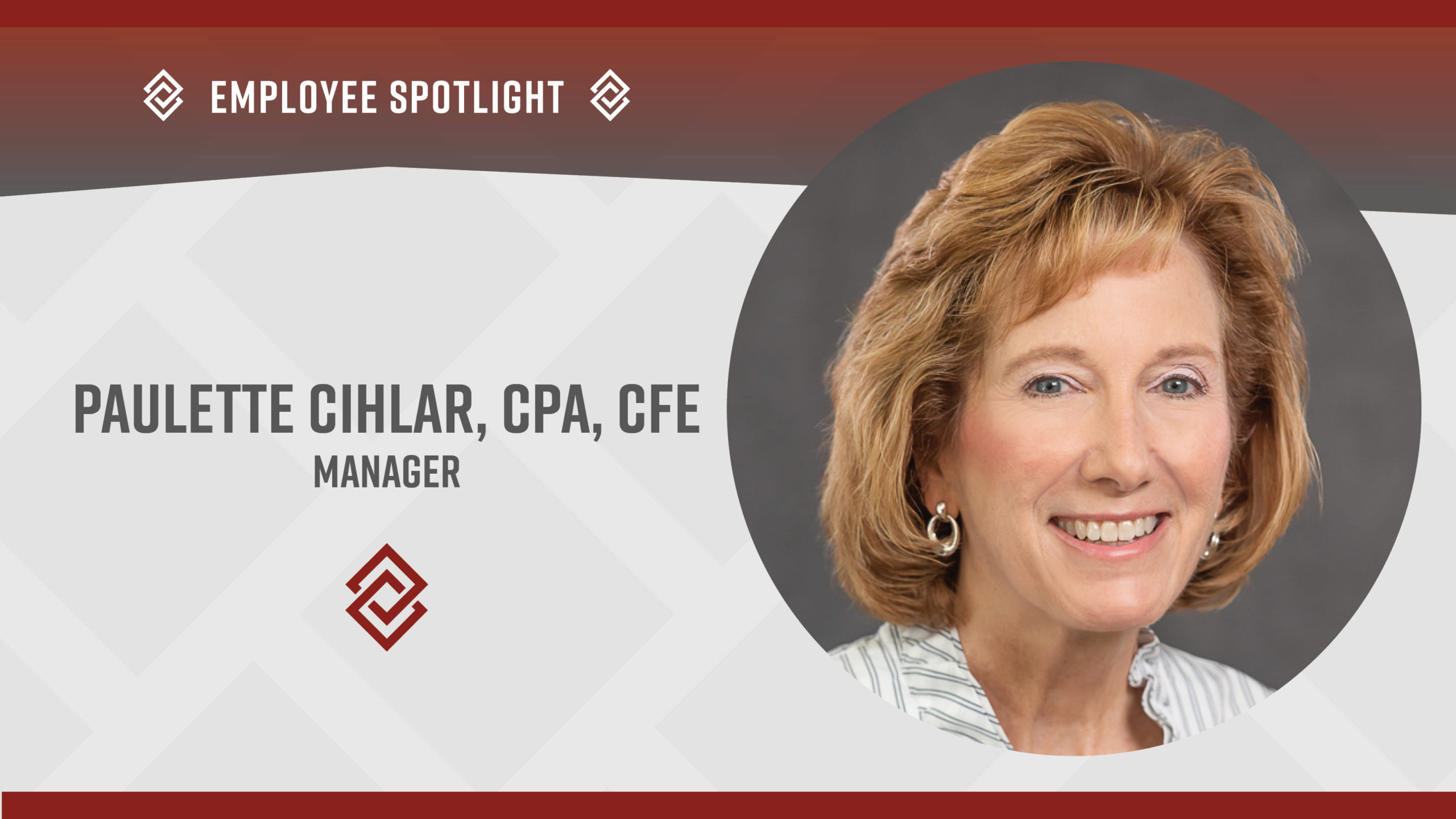 Please join us in congratulating CJBS team member Paulette Cihlar on her 10th anniversary at the firm! As a manager, she works on tax preparation and review and has expertise in Trusts and foreign income taxation, as well as forensic accounting.
We caught up with Paulette to talk about her work milestone and more:
Tell us a little bit about your family. Do you have children?
I'm the proud mother of four adult children, two boys and two girls, who have careers ranging from finance to dance to a medical doctor specializing in infectious disease. Conversations can get interesting in my house!
What has been an especially rewarding experience during your time at CJBS?
I'm grateful that the firm allowed me to develop my tax knowledge as a Trust specialist. It can be a complicated area and is an important service to provide for our clients. CJBS supported me so I could attend seminars and courses to learn all the ins and outs. As a result, I'm more confident in servicing my clients, and I feel personal satisfaction in being able to provide an additional resource within the firm.
What do you enjoy doing outside of work?
My husband, Craig, and I love traveling and the outdoors, specifically golf and horseback riding. We also enjoy cheering for our alma maters, Michigan State (Craig) and Notre Dame (me). Our beach vacations have segued into a love of hiking, which started on a trip to Alaska.
Which CJBS value resonates the most with you?
Collaboration. I enjoy sharing knowledge so that employees at every level feel valued and empowered. The ability to improve yourself and move up requires personal effort, but I believe it makes for happier employees when they can feel safe asking questions. A team effort within the firm also helps us to better service our clients.
How do you help younger team members as a mentor?
I think it's helpful to provide feedback on what junior team members are doing well, in addition to pointing out areas that need improvement. It helps to build employee morale. The staff appreciates when I tell them what changes I made to a return because they view that as part of their learning process. I also try to be available to answer questions and encourage everyone to read up on tax issues during their downtime. On a personal level, I get a lot of satisfaction from helping people to grow as mentors.
What are the biggest changes you've seen at the firm in the last decade?
Technology has changed the most for me, with our transition to a paperless environment. It has drastically altered how we process tax returns, document workpapers, and keep track of the workflow. There was a bit of a learning curve, but I'm happy to say we've created an efficient and secure process along the way. 

We're looking forward to working with Paulette for many more years! Learn more about her background, education, and other interests here.
More News & Insights
A comprehensive round-up of tax pointers for plant-touching businesses in the cannabis industry from CJBS Senior Partner Matt Bergman, CPA.  Cannabis's federal illegality and stringent regulations for state-legal businesses make taxation in the cannabis industry difficult to navigate–and that's an understatement. CJBS Senior Partner Matt Bergman, CPA, knows these complexities well, having operated in the […]
As we move into September, it's important to keep an eye on the calendar, especially if you filed an extension last spring. As a reminder, here are the upcoming deadlines for extensions: In addition to upcoming deadlines, this month we are inviting you to start thinking about your year-end tax planning strategies and how you […]
Running a business comes with its own inherent list of challenges and rewards. On a daily basis, you are often faced with decision-making opportunities that can affect the future of the company, including current tax liability and financial health. However, there's one decision that impacts the future in more far-reaching ways that is often overlooked […]
If you're a manufacturer, optimizing your business tax credit is key to maintaining good financial health. In general, tax credits are more valuable than tax deductions. Why? Because a credit reduces the company's overall tax liability on a dollar-for-dollar basis, whereas a tax deduction only reduces the business' taxable income. Appropriately using both, of course, […]
Internal controls are procedural safeguards put in place to protect access to financial information and transactions. Setting up internal controls is critical for any business to prevent fraud, but it is even more important for cannabis operators–as the industry is especially susceptible to fraud. We discuss internal controls in detail in this webinar with Partner […]
It's hard to believe that summer is almost over. With September around the corner, we are hard at work finalizing extended tax returns. If you filed an extension last spring, please reach out to your CJBS team member with any questions about your return or extension. For your convenience, all the extension deadlines are listed […]