CJBS Receives Best of Accounting Award by Clearly Rated for the Second Year in a Row and Named One of the Best Places to Work in Illinois 2023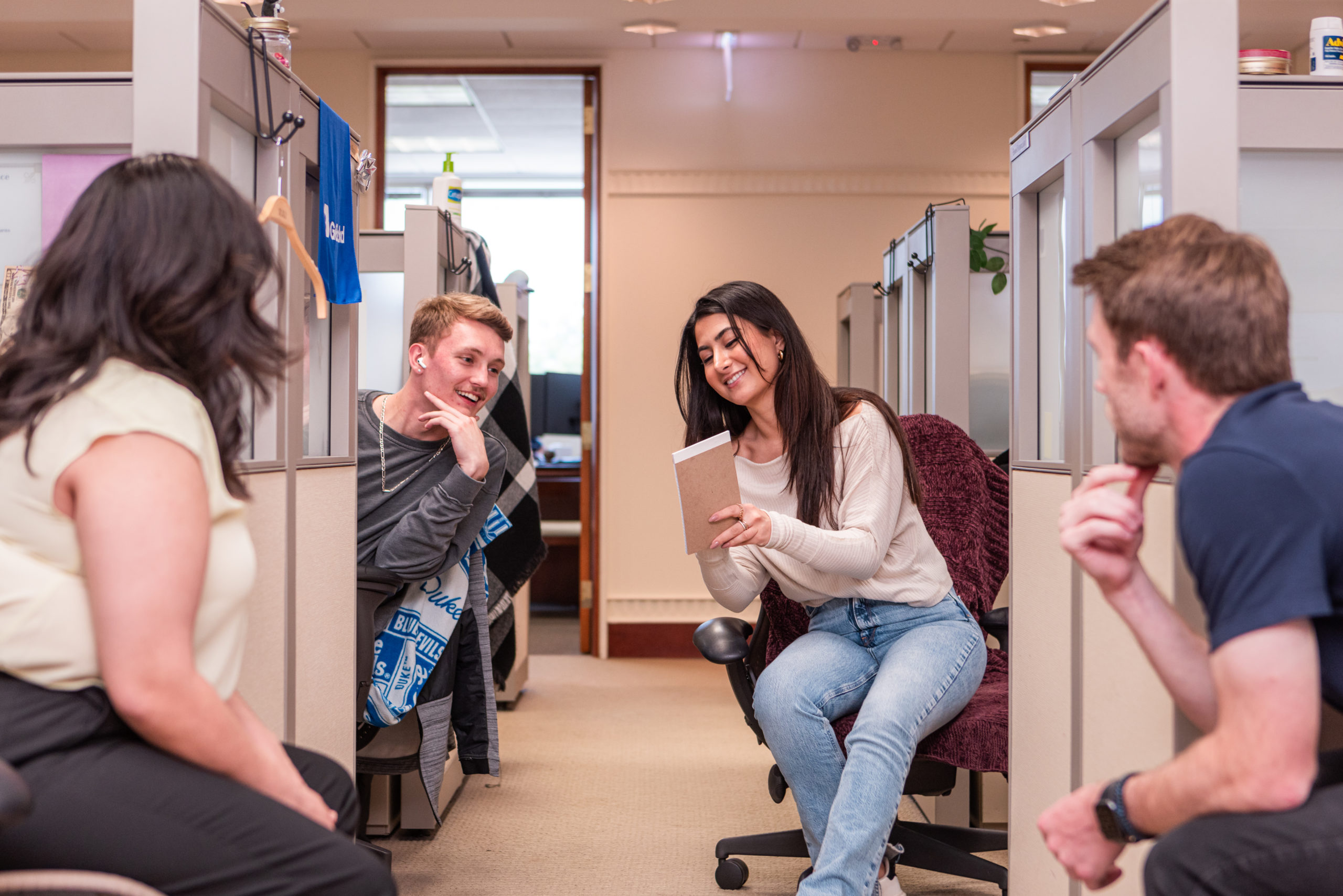 Chicago, IL – CJBS, a leading accounting firm in Illinois, is thrilled to announce that it has been honored with the esteemed Best of Accounting award by Clearly Rated, and also as one of the best places to work in Illinois, according to The Daily Herald.

Clearly Rated's Best of Accounting award reaffirms CJBS's unwavering commitment to providing exceptional services and exemplifying excellence in client satisfaction. Clearly Rated, renowned for its client satisfaction surveys and service quality research, presents this accolade to firms that consistently deliver exceptional client service, based on direct feedback from clients. Since its founding in 1987, CJBS has continuously received high praise and recognition for surpassing client expectations, solidifying its status as a trusted partner for businesses throughout the region.
Furthermore, CJBS has once again been honored as one of the best places to work in Illinois, according to The Daily Herald's annual rankings. Ranking 19th among all small companies in the state, CJBS has demonstrated its dedication to fostering a positive and inclusive work environment that empowers its employees to thrive and excel.

CJBS has also been named by The Daily Herald as the second-best place to work for women, the No. 1 accounting firm for women, and third best company overall (accounting for both small, mid-size, and large businesses) in the state of Illinois. These distinctions further solidify CJBS's position as a top-tier accounting firm, known for its exceptional service and commitment to diversity and inclusivity.

"We are honored to receive the Best of Accounting award from Clearly Rated for the second consecutive year, as well as the accolades from The Daily Herald," said Lorena Engelman, Senior Partner of CJBS. "This recognition is a testament to the hard work and dedication of our team in providing exceptional client service. Moreover, being named one of the best places to work in Illinois, particularly for women, by The Daily Herald showcases our commitment to fostering an inclusive and supportive workplace environment. We will continue to strive for excellence and create an environment where our employees can thrive, delivering exceptional results for our clients."

About CJBS:
Founded in 1987, CJBS is a leading accounting firm based in Illinois, renowned for its provision of exceptional services to businesses of all sizes. With a dedicated team of professionals and an unwavering commitment to delivering outstanding client service, CJBS offers a comprehensive range of accounting, tax, and advisory services, tailored to meet the unique needs of its clients.

For media inquiries, please contact:

Laurie Parfitt
LKP Impact Consulting, LLC
Phone: 773-230-9139
Email:
More News & Insights
Engelman's appointment is a testament to the Chicago-based accounting firm's commitment to diversity and inclusivity. CJBS, a leading accounting firm in Illinois, is pleased to announce the appointment of Lorena Engelman as its first female equity partner. This milestone appointment marks a significant achievement for CJBS and showcases the firm's dedication to fostering diversity […]
Chicago, IL – CJBS, a leading accounting firm in Illinois, is thrilled to announce that it has been honored with the esteemed Best of Accounting award by Clearly Rated, and also as one of the best places to work in Illinois, according to The Daily Herald. Clearly Rated's Best of Accounting award reaffirms CJBS's unwavering […]
Dear Clients and Friends,  We are simultaneously happy and sad to share the retirement announcement of Jerry Fitzpatrick, principal at CJBS. Jerry will be retiring on March 17, 2023.  Jerry and fk advisors merged into CJBS at the beginning of 2020. As a CPA for over 35 years, Jerry has been a trusted advisor to […]
Dear Clients and Friends,  We are writing to share that after four years as a CJBS Principal—and nearly 50 years as a CPA—Burke Oehrlein will be retiring on October 15, 2022.   Since 2018, when Burke and his daughters joined the CJBS family, we have had the pleasure of working with him and the clients they […]
The local accounting firm, which prides itself on its culture, was included in the Daily Herald Suburban Business' 2022 Awards. JULY 12, 2022 (CHICAGO, IL) — CJBS, the Northbrook, Illinois-based accounting and consulting firm, announces its appointment to the 2022 Best Places to Work in Illinois list, created by Daily Herald Suburban Business. This annual […]