Best Wishes to Burke Oehrlein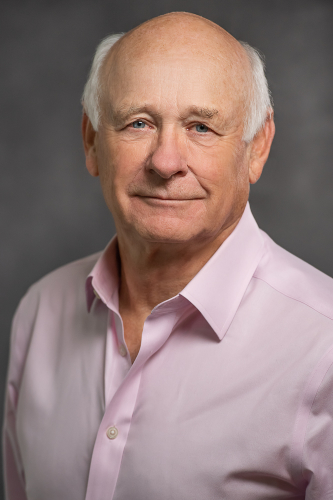 Dear Clients and Friends, 
We are writing to share that after four years as a CJBS Principal—and nearly 50 years as a CPA—Burke Oehrlein will be retiring on October 15, 2022.  
Since 2018, when Burke and his daughters joined the CJBS family, we have had the pleasure of working with him and the clients they brought from Oehrlein & Oehrlein, PC. Throughout his long-standing career, Burke has been a trusted and collaborative advisor who focused on getting to know his clients and tailoring his services to meet their needs, which his daughters and the rest of the CJBS team strive to achieve. 
As a seasoned expert in all things accounting and tax, Burke spent many hours advising on both business and personal tax planning. Upon his retirement, his daughter, Ashley Lindstrom, CPA, will be managing Burke's clients and Laurie McParlane, CPA, will continue providing QuickBooks solutions and consultation for all CJBS clients.  
Ashley describes her father's approach to advisory as "understanding clients and their personalized needs" and shares that the greatest thing her father taught her was "the value of relationships". The Oehrlein's have been working towards this transition for 5 years now, during which many of you already have had the pleasure of working directly with Ashley. We know you will agree with us when we say that Burke's clients are in good hands. 
In fact, all of our clients are in good hands as our team focuses on building trusted, long-term relationships with their clients. The proof resides in our low client turnover rate, with some clients remaining with CJBS for over four decades. This longevity allows us to provide consistent, excellent service to our clients—one of the reasons Burke originally cited for merging his firm with CJBS four years ago. 
While we will miss having Burke as part of our team, we wish him and his wife Suzanne all the best as they embark on this new chapter in their lives. Hopefully, retirement includes more time for his favorite hobbies, including racquetball and water skiing! 
Please join us in wishing Burke all the best as we congratulate him on his retirement.
 Sincerely, 
The CJBS Team
More News & Insights
Engelman's appointment is a testament to the Chicago-based accounting firm's commitment to diversity and inclusivity. CJBS, a leading accounting firm in Illinois, is pleased to announce the appointment of Lorena Engelman as its first female equity partner. This milestone appointment marks a significant achievement for CJBS and showcases the firm's dedication to fostering diversity […]
Chicago, IL – CJBS, a leading accounting firm in Illinois, is thrilled to announce that it has been honored with the esteemed Best of Accounting award by Clearly Rated, and also as one of the best places to work in Illinois, according to The Daily Herald. Clearly Rated's Best of Accounting award reaffirms CJBS's unwavering […]
Dear Clients and Friends,  We are simultaneously happy and sad to share the retirement announcement of Jerry Fitzpatrick, principal at CJBS. Jerry will be retiring on March 17, 2023.  Jerry and fk advisors merged into CJBS at the beginning of 2020. As a CPA for over 35 years, Jerry has been a trusted advisor to […]
Dear Clients and Friends,  We are writing to share that after four years as a CJBS Principal—and nearly 50 years as a CPA—Burke Oehrlein will be retiring on October 15, 2022.   Since 2018, when Burke and his daughters joined the CJBS family, we have had the pleasure of working with him and the clients they […]
The local accounting firm, which prides itself on its culture, was included in the Daily Herald Suburban Business' 2022 Awards. JULY 12, 2022 (CHICAGO, IL) — CJBS, the Northbrook, Illinois-based accounting and consulting firm, announces its appointment to the 2022 Best Places to Work in Illinois list, created by Daily Herald Suburban Business. This annual […]